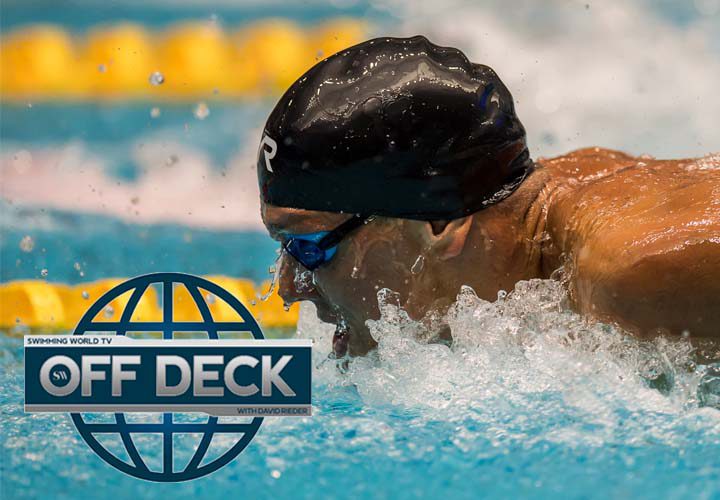 Photo Courtesy: Peter H. Bick
The summer of 2017 was a rough one for Tom Shields, who failed to make the U.S. World Championship team. He explained how that disappointment impacted him and how he moves forward on this episode of Off Deck.
Shields explained what he felt like went wrong going into this summer's Nationals, when he fell to fourth place in the 100 fly and did not even make the final of the 200 fly after swimming both events at the Olympic Games. Shields pointed out how he might not have been in the right place mentally and might not have been in the best condition physically to excel this summer.
Since Nationals, Shields had raced numerous times on the World Cup circuit, and he explained what he thinks he can take away from that sort of frequent high-level racing. He also added why short course continues to be of great importance for him, and he explained why it meant so much to him to be the first man to break 44 seconds in the 100-yard fly.
Shields also weighed in on one of the hot-button issues in sports currently, taking a knee during the national anthem. He shared his thoughts on former teammate Anthony Ervin taking a knee this weekend and discussed whether he thinks the protests will spread in swimming.
Finally, Shields shared the remaining big goals he has for his career.
Watch more episodes of Off Deck by clicking here.