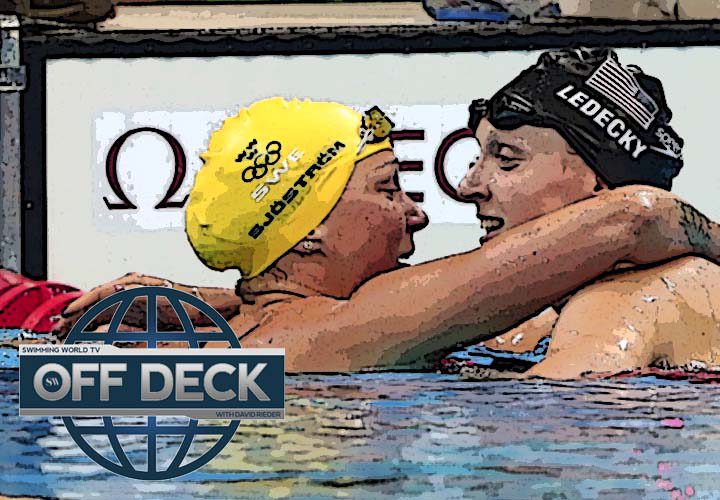 Photo Courtesy: Rob Schumacher-USA TODAY Sports
Editorial Coverage provided by

The swimming portion of the FINA World Championships begin July 23 in Budapest, with superstars Katie Ledecky and Sarah Sjostrom set to star on the women's side. To preview what's to come during the eight days of racing at Worlds, John Lohn joined host David Rieder on this episode of Off Deck.
Rieder and Lohn discussed what should be expected from Ledecky and Sjostrom, each favored for gold in four individual events, and also previewed the rematch between Lilly King and Yulia Efimova in the women's breaststroke events.
The duo also discussed what events Katinka Hosszu might be vulnerable in, looked ahead to the exciting women's backstroke events and discussed what might allow the U.S. team to sweep all three women's relays. Watch the full episode below.
Watch more episodes of Off Deck by clicking here.