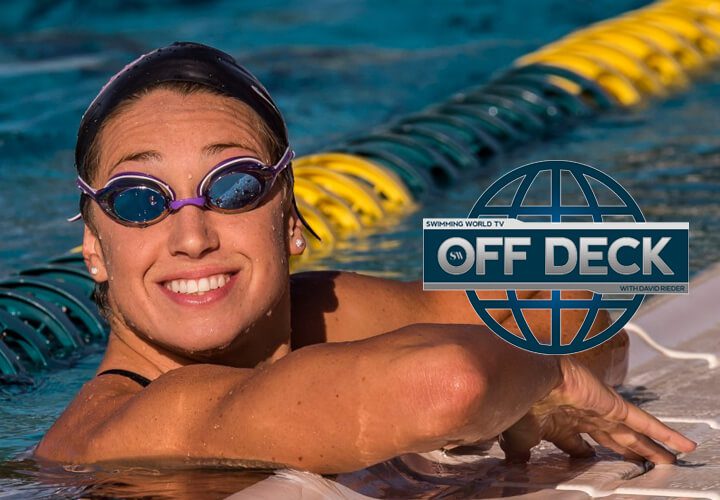 Photo Courtesy: Peter H. Bick
Seven-time World Champion Katie Hoff joined this week's episode of Off Deck to discuss what she has been up to in the 18 months since she retired from swimming. Watch the full episode below.
Hoff discussed the blood clots which forced her into retirement and explained the work she does now on behalf of the National Blood Clot Alliance to raise awareness for the disease. Hoff also explained the emotions she felt when she knew she was done swimming and how it feel to still be the American record-holder in the women's 400 IM. She also shared her thoughts on how much she still follows the sport and her friends still competing.
Watch more episodes of Off Deck by clicking here.