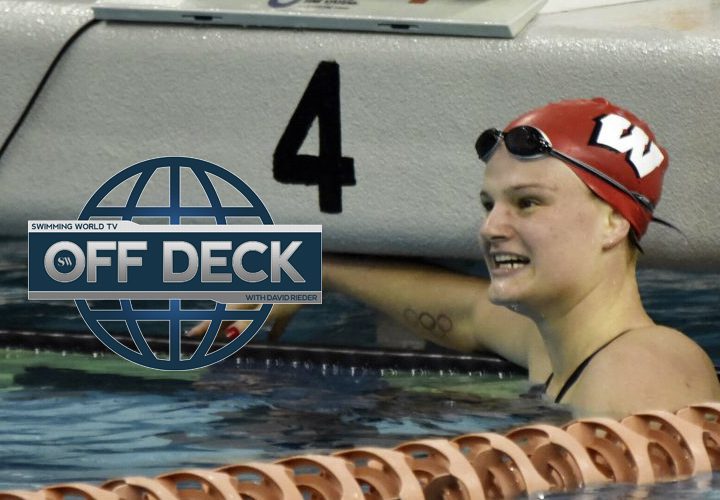 Photo Courtesy: Brendan Maloney
Six months ago, Cierra Runge swam on the U.S. women's 800 free relay in prelims at the Olympic Games in Rio, and that night she earned a gold medal as the finals' squad touched first. Just weeks later, she was headed in a U-Haul to Madison, Wisc., for her sophomore year of college and for her first season as a Badger.
Next week, Runge will swim at her first Big Ten championships, and next month she will head to her second NCAA championships, and she joined this episode of Off Deck to discuss her Olympic experience and her new life at Wisconsin.
Runge explained what the process of adapting her training has been like after swimming for a year at Cal, then spending the Olympic year training with Bob Bowman at Arizona State and then entering Whitney Hite's program at Wisconsin. She then discussed the difficulties of coming back to school post-Olympics and getting back into racing.
Runge also reflected on what it was like watching close friend Missy Franklin struggle during the Olympics and explained how she thinks Franklin will bounce back.
Watch the full episode below.