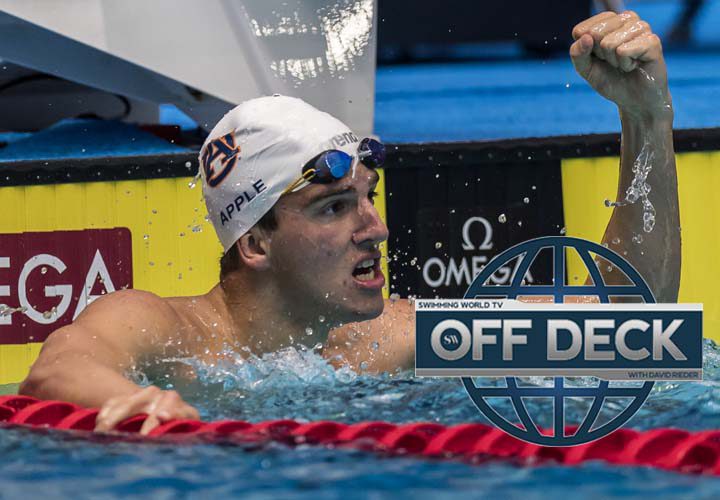 Photo Courtesy: Peter H. Bick
Zach Apple surprised a lot of people over the summer when he qualified first in the 100 free at U.S. Nationals, made the World Championships team and then won a relay gold medal in Budapest. He joined today's episode of Off Deck to discuss his breakout performance.
Apple explained why he was not all that surprised when he dropped more than a second in his first swim at Nationals and how it felt to go through the day knowing he would have lane four in the evening final. He went on to discuss the emotions of making World Championships and what he learned about himself through that experience.
Later on in the interview, Apple revealed why he always feels so confident in himself and how Auburn coaches Brett Hawke and Sergio Lopez have aided him in the mental aspect of elite swimming. He also explained what it means to be a part of Auburn's sprinting tradition, which includes the likes of Cesar Cielo and Fred Bousquet.
Apple concluded by giving viewers a peek into his goals and if he thinks he can continue his development and rise up the ranks of the world's elite sprinters.