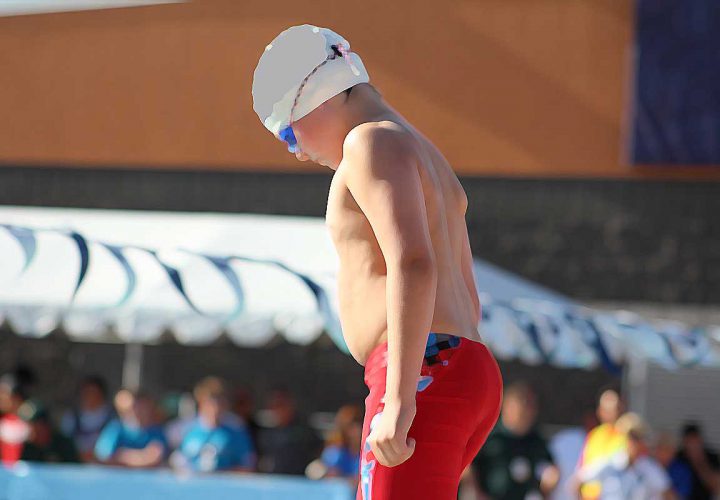 Photo Courtesy: Swimming World
New England Swimming has announced that 10-and-under swimmers will be restricted in what high-tech suits they can wear at meets, effective immediately.
According to a document posted on the LSC's official website, "Swimmers 10 years old and younger may not compete in a "Technical Suit" in a New England Swimming, Inc. sanctioned or approved competition."
However, some suits that may be considered "tech suits" were not banned. New England Swimming issued a list of suits acceptable and unacceptable for 10-and-under swimmers. Certain suits from Speedo, Arena, TYR and Dolfin will still be allowed. Suits containing inetic tape, bonded seams and meshed seams are all prohibited.
The document adds that there are no restrictions for any swimmers aged 11 and older (age determined on first day of a meet), and parents, swimmers, coaches and officials are responsible for knowing the policy.
USA Swimming is in the midst of a national study determining whether tech suits should be legal at the lower age group levels. The organization has hired Stu Isaac to oversee this operation in figuring out what the impact of tech suits is for young swimmers and how the high prices of these suits can impact swimmers and their families financially. Check out a video interview with Isaac from the ASCA World Clinic.
(It's worth noting that the suits that will be allowed by New England Swimming for 10-and-unders are among the cheaper versions on the market.)
A recent Swim Poll of the Week showed that a majority of Swimming World readers are in favor of restricting tech suit use for age groupers.
Read the full policy update from New England Swimming by clicking here.