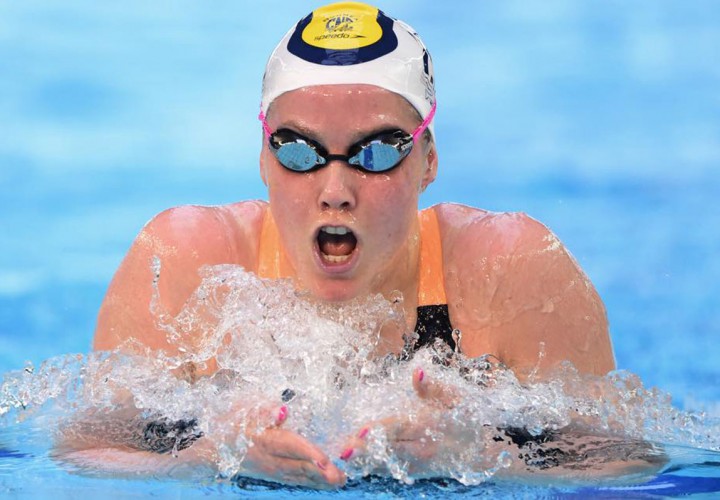 Photo Courtesy: French Swimming Federation
New Caledonia announced a roster of 13 swimmers headed to the 2016 Oceania Championships.
The French territory is sending seven women. They are Lara Grangeon, Armelle Hidrio, Ylenka Maurin, Isla Rogala, Emma Terebo, Anaïs Toven and May Toven. Grangeon is a 2012 Olympian in the 400 IM. She also won 11 gold medals at the 2015 Pacific Games. Terebo won eight gold medals at that same Pacific Games.
Jérémie Dufourmantelle, Maxime Grousset, Florent Janin, Thibaut Mary, Thomas Oswald and Hugo Ricarrere will be the six men competing.
Dufourmantelle medaled in six of his swims at the 2015 Pacific Games. Mary also took six medals home from that meet, including gold in the 3K open water. Ricarrere was on the silver medal winning men's 400 freestyle relay at last year's Pacific Games.
The two coaches are Alan Bortrel and Mathias Mercadal.
The meet will be held in Fiji, from June 21 to June 26.