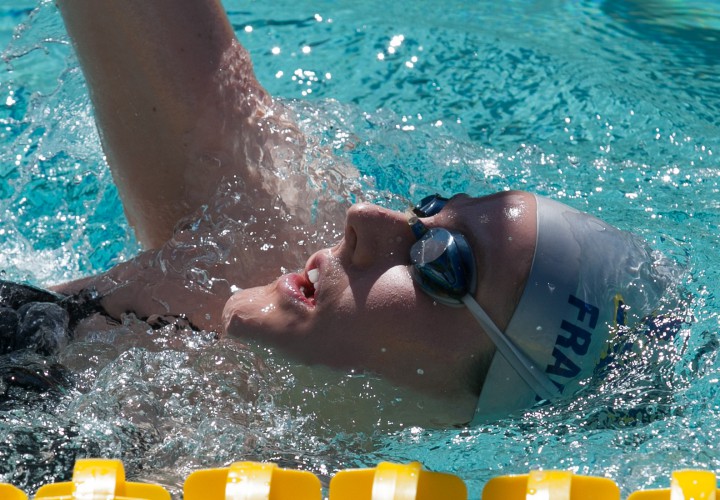 Photo Courtesy: JD Lasica
COLORADO SPRINGS – The USA Swimming Stats department posted the unofficial NCAA Women's Division I Championship psych sheets. The meet will take place March 19-21 in Greensboro, N.C.
USA Swimming will still have to wait for potential corrections before posting a finalized version of the sheets.
The big question coming into this meet was whether swim fans would be deprived of the ultimate California backstroke battle between Missy Franklin and Elizabeth Pelton in the 200 like last year when Franklin took one for the team and swam the 500 free.  With Cierra Runge coming in and making huge noise as a freshman for Cal, Franklin does look to be entered in the 200 back.
Franklin will also recreate the epic Pac 12 200 free battle with Stanford's Simone Manuel, as well as look for a strong effort in the 200 IM.
2015 NCAA DIvision I Women's Preselections Psych Sheet