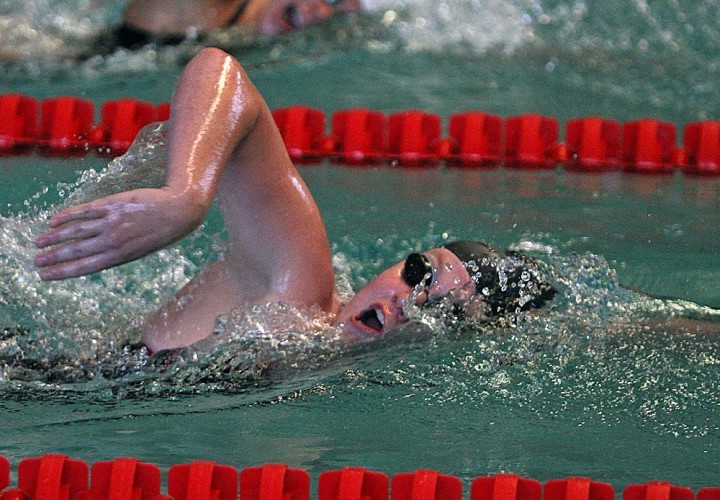 PHOENIX, Arizona, January 23. AS the dual meet portion of the 2013-2014 season draws to a close, a few interesting matchups remain to be contested among the top contenders in Division II. This weekend, Drury, Queens, Wingate and Wayne State will look to continue their hot streaks in the lead up to next month's conference championships. Here's a look at each of their meets this weekend.
Drury vs. Missouri State; Drury vs. Missouri
Drury, the defending men's and women's NCAA Division II national champions, will be back in the pool for the first time since returning from their winter training trip to Honolulu as they host in-state rivals Missouri State and Missouri this Thursday and Sunday. The Panthers finished third behind the two schools at the Show-Me-Showdown in October, then lost to Missouri State on both the men's and women's sides in a dual meet three weeks later. Drury will certainly be eager to regain the upper hand in a meet they refer to as the "Duel in the Pool."
Several intriguing individual matchups will be in store in both dual meets. On the men's side, Drury's Samuel Olson and Nick McCarthy will likely take on Missouri State's Paul Le and Uvis Kalnins, as well as Missouri's Logan Mosley, Mark Conroy and Max Grodecki in the sprint freestyle events. Drury's Kacper Pelczynski and Banjo Borja should both give Missouri's Sam Tierney a run in the men's breaststroke events. Drury's Stanislav Kumin will have a shot to sweep both the 100 and 200 fly at both meets, as his season bests in both events rank third overall in Division II.
On the women's side, Drury's Wai Ting Yu will look to earn the Panther women as many points as possible in the sprint free events and relays. She'll be up against Mizzou's Danielle Barbiea, who already has an NCAA Division I A cut in the 100 fly this season. The 500 free could be a tight race between Drury's Sarah Pullen and Missouri's Brittany Hammond, who are both in the 4:53-range. Drury's top breaststroker Agnieszka Ostrowska will definitely give the Panthers a boost in the breast events and medley relay.
Queens, Wingate, College of Charleston vs. South Carolina
A showdown between a few of the top schools in the Carolina region looms on Saturday afternoon as Queens University of Charlotte, Wingate and College of Charleston head to the University of South Carolina for a quad meet. College of Charleston and South Carolina may be Division I schools, but Wingate and Queens certainly have the firepower to overtake them.
On the women's side, Wingate will be led by Katie Pheil, who has posted some outstanding times in the sprint free and backstroke events thus far this season, ranking among the top swimmers in Division II. The Wingate men will look to mid-distance freestyler/IMer Marko Blazevski and breaststroker Roman Kanyuka for big points.
Queens is loaded with talent on both sides, headlined by multi-event standouts Lillian Gordy and Caroline Arakelian, who can each put up huge points in almost any event, from the 50 free to the 400 IM. Hannah Peiffer has also put up some of the top times in Division II in the 100 and 200 fly and 200 IM. On the men's side, Matt Josa is a threat in almost any event, with top three times in both backstrokes, the 100 fly, 200 IM and 400 IM.
Wayne State vs. Eastern Michigan
Wayne State, ranked third by Collegeswimming.com on the women's side and eighth on the men's, will head to Eastern Michigan tomorrow in hopes of earning their third-straight dual meet wins; the Warriors picked up wins over Grand Valley State and Findlay the past two weekends.
Carol Azambuja and Soren Holm both picked up Great Lakes Intercollegiate Athletic Conference Swimmer of the Week awards this week for their performances against Findlay last weekend, as Azambuja won the 50 free (23.66) and 50 fly (26.23) and Holm took first in the 50 back (24.13) and second in the 50 fly (23.32). Holm is the top-ranked men's swimmer nationally for Wayne State, with a 10th place ranking in the 100 fly (48.86). Meanwhile, teammate Kristina Novichenko has the third-best time in Division II in the women's 200 fly with a 2:02.74, and the 14th-best time in the 400 IM at 4:27.44.
Wayne State will need all of its weapons firing to top Eastern Michigan, who historically has an excellent record in the two teams' head-to-head matchups. EMU leads the men's series at 9-1, while the EMU women are 10-0 all-time against Wayne State. Last weekend, both Eastern Michigan teams defeated Michigan State and Buffalo in a tri-meet on Jan. 18.