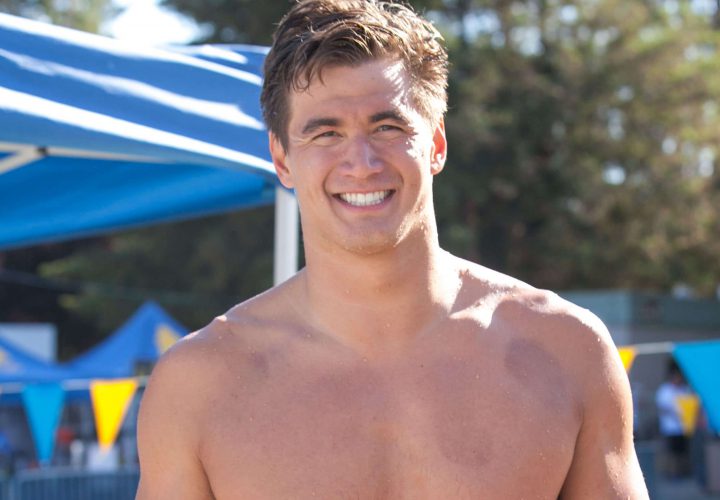 Photo Courtesy: JD Lasica
For the third straight year ESPN The Magazine's "Body Issue" will feature a prolific swimmer within it's star-studded pages. Nathan Adrian, 2012 Olympic gold medalist and USA sprint superstar, joins fellow Olympians Michael Phelps (2014) and Natalie Coughlin (2015) who have added "The Body Issue" to their ever-impressive list of accomplishments.
Adrian will be one of 19 athletes featured in the special edition, also starring Miami Heat's Dwayne Wade, UFC fighter Conor McGregor, and Von Miller– MVP of the Super Bowl, where they will pose nude in a tasteful and respectable manner. Also joining the all-star cast is Olympic gold medalist Greg Louganis, now 56, who made history as the only male and second diver in Olympic history to complete a sweep of the springboard and platform diving events at the 1984 and 1988 Olympic Games.
Complete List of Featured Athletes:
Nathan Adrian, Olympics/Swimming
Jake Arrieta, MLB
Antonio Brown, NFL
Emma Coburn, Olympics/Steeple Chase
Courtney Conlogue, Surfing
Elena Delle Donne, WNBA
Ryan Dungey, Motocross
Adeline Gray, Olympics/Wrestling
Greg Louganis, Olympics/Diving
Conor McGregor, MMA
Von Miller, NFL
Chris Mosier, Duathlon
Nzingha Prescod, Olympics/Fencing
Christen Press, Soccer
April Ross, Olympics/Beach Volleyball
Allysa Seely, Paratriathlete
Claressa Shields, Olympics/Boxing
Dwayne Wade, NBA
Vince Wilfork, NFL
Michael Phelps was featured on the cover of "The Body Issue" in 2014, while Natalie Coughlin was one of 24 athletes who graced the magazine in 2015.
This is not the first time that Adrian has worked with ESPN as he partnered with fellow Olympian Jessica Hardy for a photo shoot and companion film titled "The Opaque," which appeared back in 2013.
This year's edition of "The Body Issue" will first become available online July 6th before hitting the newsstands on July 8th.