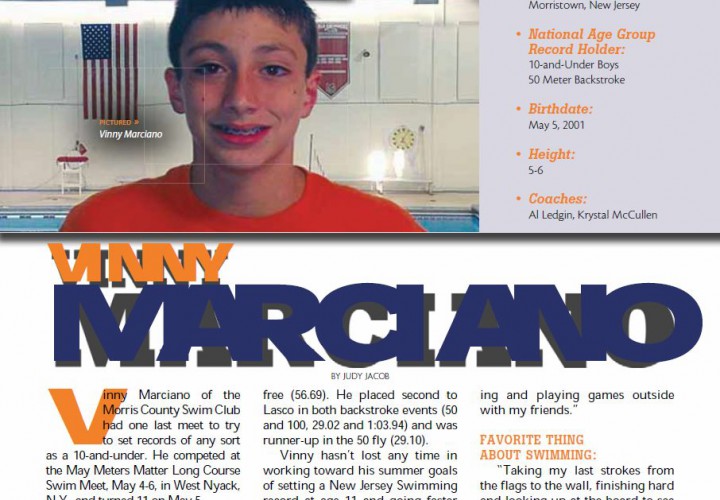 PISCATAWAY, New Jersey, March 14. MORRIS County's Vinny Marciano, who recently lowered the 11-12 100-yard backstroke national age group record to a 53.26, was at it again a the New Jersey Swimming Junior Olympics.
The 12-year-old blitzed the field in the 11-12 100-yard back with a time of 52.47. That swim cut half-a-second off his previous mark.
In January, Marciano had posted a 53.43 during prelims to take down a Destin Lasco national age group record of 53.54. Marciano then posted a 53.26 during finals that night at the New Jersey Age Group Championships held in Princeton.
Just last October, Marciano's best time had been a 55.20 from the Condors October Fall Festival, and his progression in the event has been remarkable to say the least.
Marciano also won the 100-yard fly tonight in a sterling time of 53.85. That's still well away from Chas Morton's 1984 epic national age group record of 51.85, but it still demonstrates Marciano is developing some versatility as well.