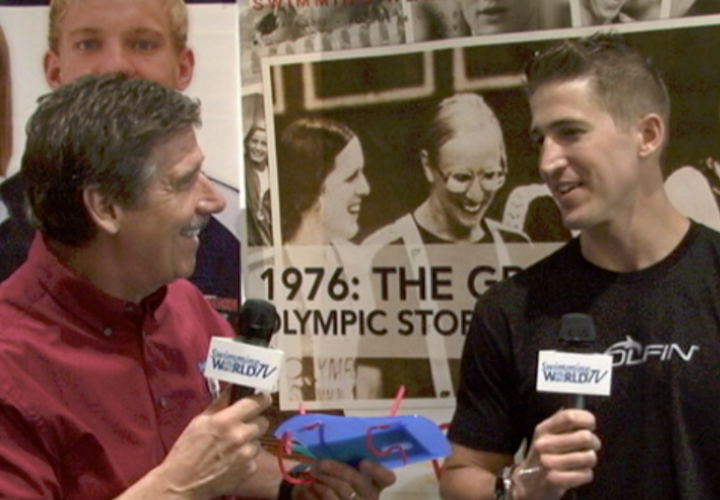 Photo Courtesy: SwimmingWorld.TV
In this episode of the Morning Swim Show, former Ohio State swimmer Joe Doyle sat down with Brent Rutemiller at the ASCA World Clinic in Ft. Lauderdale to explain a new type of swimming paddle that he developed with the aid of Dolfin Swimwear.
Doyle, who actually works full-time in the aerospace industry, explained how he came up with the idea for the "Feedback Paddle".  Doyle explains in the video below how the combination of two mechanisms built into the paddle helps swimmers to instantly improve their stroke technique.
Watch Video

Special thanks to FINIS for sponsoring the Morning Swim Show's interview segments. Visit FINIS to learn more about their innovative products for aquatic athletes.