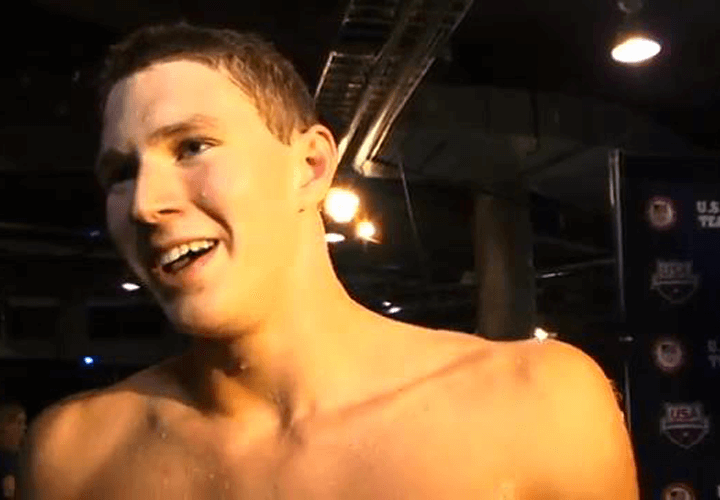 Editorial Coverage provided by

In this Morning Swim Show episode, we talk with Ryan Murphy after the final of the 100M backstroke at the 2012 U.S.A Olympic trials, where he placed fifth.
When asked about his race, Murphy said that it was a great tune for his next Olympic Trial race – the 200M backstroke. It gave him some experience as to what it is like to swim in an Olympic Trials final. Murphy went on to mentioned that he found the ready room for the final a more intense environment than the semi's. He revealed that no one really talked to one another, which was not what he was used too.
Revisit this 2012 Olympic Trial interview from the SwimmingWorld.TV video Vault.
Murphy went on to place fourth in the 200M backstroke later that week, with a time of 1:57.39. Murphy, now armed with four more years of experience is one of the favored competitors in the 200M backstorke leading into the 2016 U.S.A Olympic trials.
The Morning Swim Show went into the SwimmingWorld.TV vault to relive some of the great interviews from the 2012 USA Olympic Swimming Trials. You can watch all 223 athlete interviews by visiting our 2016 Olympic Trial landing page.
Click Here To Learn More About Ryan Murphy
Special thanks to FINIS for sponsoring the Morning Swim Show's interview segments. Visit FINIS to learn more about their innovative products for aquatic athletes.