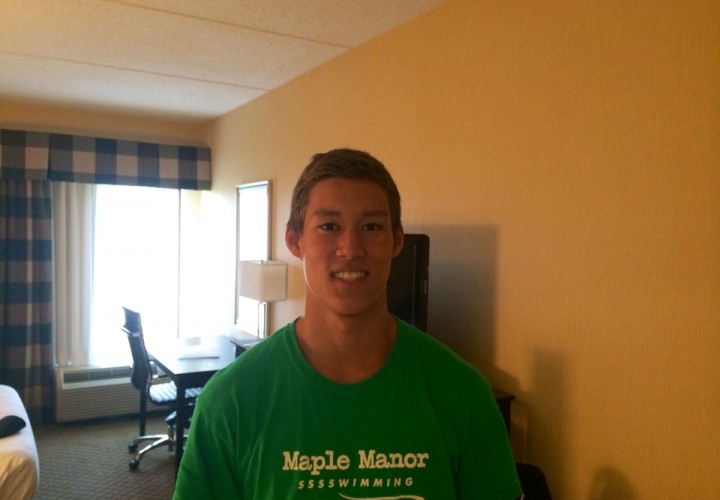 PHOENIX, Arizona, July 16. MIKE Thomas, the fastest 100 backstroker in the high school ranks last season, joins today's edition of The Morning Swim Show.

YouTube Measures Views Only For Episodes Watched On YouTube
Subscribe to our YouTube channel, SwimmingWorldSPI
Thomas had a truly breakout year in the pool, dropping more than two seconds in the 100-yard backstroke to win the Pennsylvania state title, set a U.S. national age group record and put him at the top of the high school rankings. He talks about the work he put in with his underwater dolphin kicks to make the swim possible, and how it sets up for long course racing. Be sure to visit SwimmingWorld.TV for more video interviews.
Special Thanks to FINIS for sponsoring the Morning Swim Show's interview segments in the FINIS Monitor.
Download The FINIS Custom Suit Catalog
Visit FINIS to learn more about their innovative products for aquatic athletes.
To send comments or suggestions about content on The Morning Swim Show, click here to send an email.