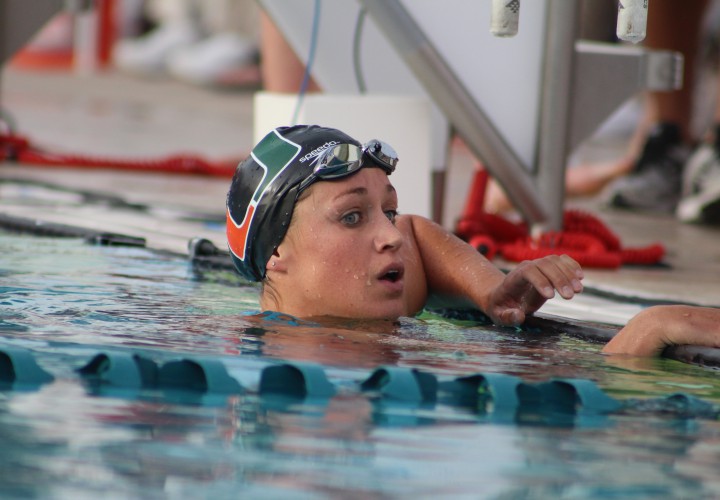 PHOENIX, Arizona, April 29. Katie Hoff joins today's edition of The Morning Swim Show after a very strong return to world-class swimming at the Arena Grand Prix in Mesa.

Note: YouTube Measures Views Only For Episodes Watched On YouTube.com
Jeff Commings talks with Katie Hoff about returning to her first senior level meet since the 2012 Olympic Trials. Hoff also discusses how he training differs from her training in previous years. Be sure to visit SwimmingWorld.TV for more video interviews.
Special Thanks to FINIS for sponsoring the Morning Swim Show's interview segments in the FINIS Monitor.
Download The FINIS Custom Suit Catalog
Visit FINIS to learn more about their innovative products for aquatic athletes.
To send comments or suggestions about content on The Morning Swim Show, click here to send an email.