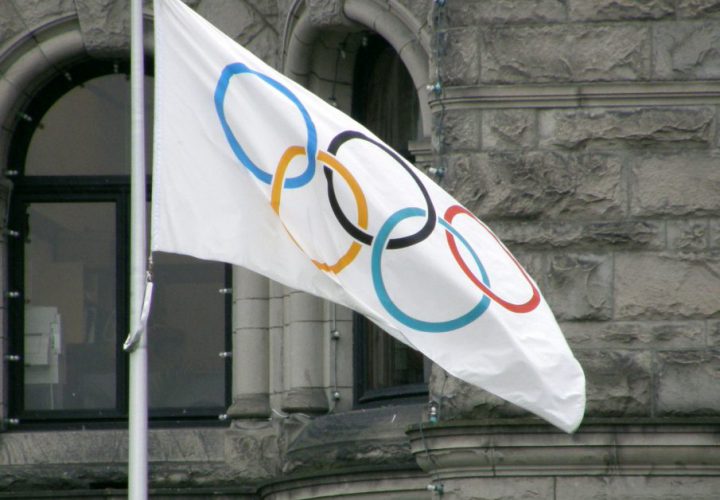 Photo Courtesy: Wikipedia
Momentum continues to spread as more athletes seek to set up their own organizations. The latest revolution is taking place within the German sports community as athletes attempt to set up their own group separate from the German Olympic Sports Confederation. The current proposed name is "Athleten Deutschland."
Maximilian Hartung, a sabre fencer, explained in an interview with Sportschau that,
"We believe that athletes need their own voice, and that a separate organization will allow us to independently present athletes' views. We want to have our say as partners on equal terms. Up to now that has not been the case."
Silke Kassner, a canoe athlete, added,
"Athletes wanted to have their say, and the time really is ripe now even for confederations to accept athletes as negotiating partners on equal terms, and not just as token parts of a statue."
Currently, German athletes are represented by the Athletes' Committee, which is located within the confederation. The aim of "Athleten Deutschland" will be to "establish a network of athletes' representatives of leading Olympic, non-Olympic and Paralympic sports." Additional aims of the association include:
Combatting doping and sexual violence within sport;
Becoming more involved with supporting their athletes; and
Creating appropriate qualification and nomination criteria for competitions.
The move for a new association was inspired by the state-sponsored doping scandal in Russia. In regards to the situation, Kassner explained that,
"We were relatively powerless, because as the athletes' representatives we simply didn't have enough say on matters to be able to influence the decision-making on whether Russia could attend the Olympics or not."
The estimated cost for launching the new association is set to be around 300,000 to 400,000 Euros. A meeting is set for October 15th in Cologne and it is there that a decision is due to be made.
This is not the first movement to create an athlete-centric association. John Leonard, president of ASCA, and George Block, president of WSCA, are currently spearheading the creation of a Professional Swimmers Association, projected to kick off in 2018. More information regarding the PSA can be found on page 19 of the October 2017 issue of Swimming World Magazine.
More about the "Athleten Deutschland" can be found (in German) by clicking here.