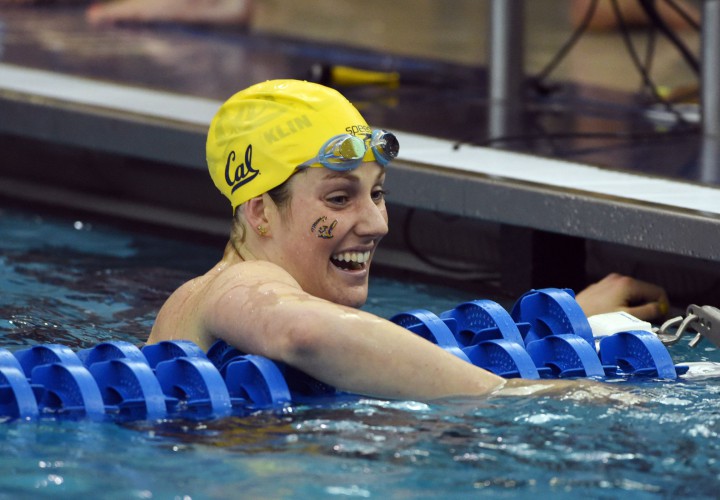 Photo Courtesy: Evan Pike - USA TODAY Sports Images
Shortly after an admittedly-disappointing performance at the Rio Olympic Games, Missy Franklin announced that she would be returning to Cal to finish her degree and train. We know now under what coach she will be training.
Franklin will join the postgrad group led by Cal men's coach Dave Durden. Durden and assistant coach Yuri Suguiyama placed five swimmers on this summer's Olympic team, including Nathan Adrian, Ryan Murphy, Jacob Pebley, Josh Prenot and Tom Shields.
Franklin released a statement via her publicist, Karen Linhart:
"I am back in California and will be working to finish my degree in psychology at UC Berkeley. I am excited to get back in the water and train with the strong group of post-grads at Cal under Coach Dave Durden. I had such an amazing time as a student-athlete at Cal, training under Coach Teri McKeever and swimming with such an amazing group of women, and I could not be more grateful to have spent my two years as a collegiate athlete with this group. Now, training as a professional athlete, I am confident that this environment is exactly what I need and it will be best for myself and those around me. I can't wait to cheer on the women's team at their meets this season and support them as a fellow Cal Bear, and to get to know my new teammates even better. Go Bears!"
Franklin's father Richard separately confirmed the news to Swimming World.
Franklin previously swam for two years with the Cal women's program and coach Teri McKeever—and was named NCAA Swimmer of the Year for her efforts at the 2015 NCAA championships. The switch to Durden's postgrad group is not unprecedented, as Natalie Coughlin made the same jump after swimming in her third Olympics in London in 2012.
She should have about two years of school remaining before completing her requirements for graduation.