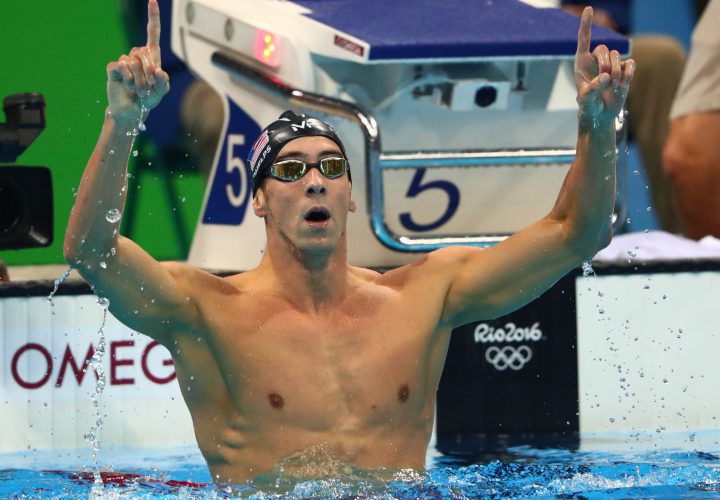 Photo Courtesy: Rob Schumacher-USA TODAY Sports
One night after taking home ESPY awards for Best Male U.S. Olympic Athlete and Best Record-Breaking Performance, Michael Phelps attended the 2017 Nickelodeon Kids' Choice Sports Awards.
Phelps attended the fourth annual awards show with his wife, Nicole Phelps, where he was awarded the Legend Award. The five-time Olympian added to his extensive medal collection last summer at the 2016 Rio Olympics by winning five gold medals and one silver, bringing his collection to 23 gold and 28 medals total.
Previous winners of the Legend Award include Kobe James (2016), Derek Jeter (2015), and David Beckham (2014).