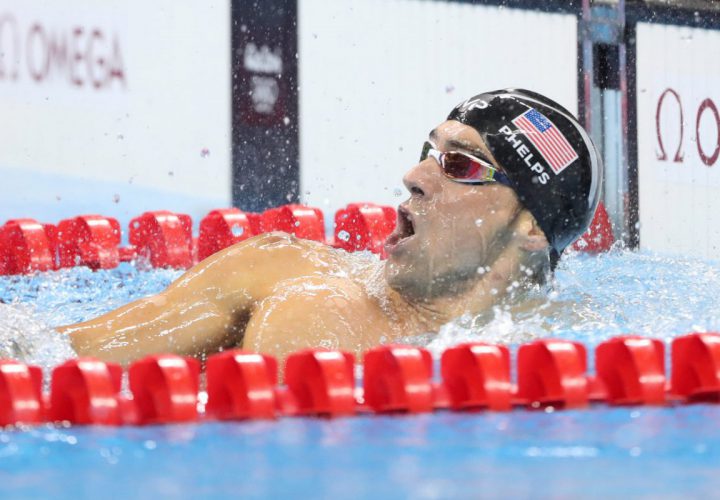 23-time Olympic gold medalist Michael Phelps will be honored next month at the Kids' Choice Sports Awards, where he will receive the "Legends Award," according to The Hollywood Reporter.
Nickelodeon will present the award July 13, and the ceremony will air on that channel July 16.
"I am a kid at heart so it really means a lot to me to be recognized by Nickelodeon with the Kids' Choice Sports Legend Award," said Phelps. "I had a goal to do something that nobody had ever done before, and with a lot of hard work and dedication, I was able to turn my dream into a reality.
"I want to encourage all kids to dream big, set goals, follow their passion and always remember that anything is possible if you put your mind to it," Phelps said.
Previous winners of the Legends Award include Kobe Bryant (basketball), David Beckham (soccer) and Derek Jeter (baseball). Seattle Seahawks quarterback Russell Wilson will host the event.
Read more from The Hollywood Reporter here.