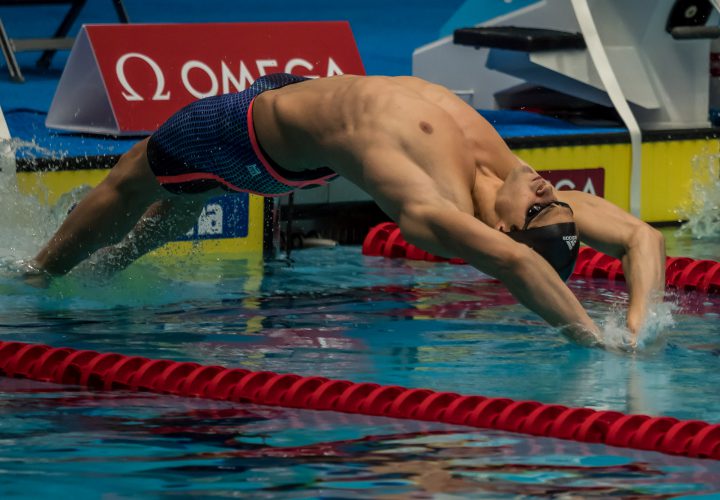 Photo Courtesy: Peter H. Bick
Men's 50 Back Final
Michael Andrew showed his consistency in the men's 50-meter backstroke final, swimming the exact time he swam at prelims of the event, a 24.63, for the gold medal. The time holds as the new championship and world junior record set by Andrew earlier in the week. Hugo Gonzalez of Spain claimed the silver medal with his time of 25.30, and bronze went to Kacper Stokowski of Poland in 25.38.
Ireland's Conor Ferguson was just off the podium with a 25.48 for fourth place, while fifth went to Daniel Martin of Romania in 25.52. Kamil Kazmierczak of Poland claimed sixth place with his swim of 25.59.
Russia's Gleb Karasev (25.74) and USA's Nic Albiero (26.20) swam to seventh and eighth, respectively.
Swimming World Radio
Michael Andrew, USA
---