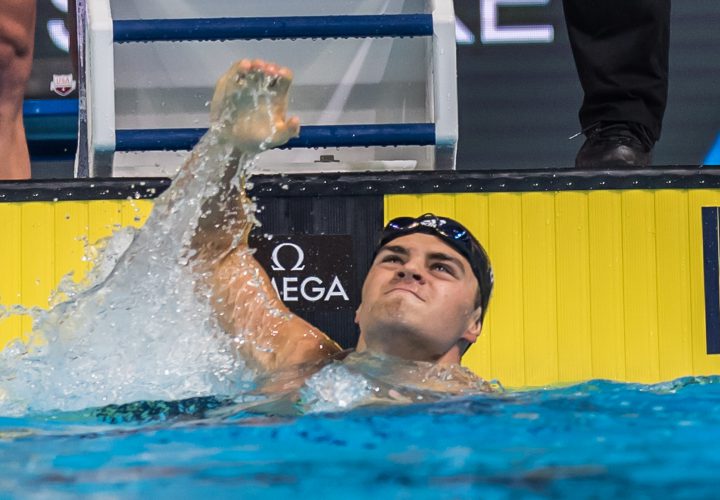 Photo Courtesy: Peter H. Bick
Men's 50 Fly Semi-Finals
Just one event later, Andrew stepped up big to smash Li Zhuhao's two year-old World Junior record in the men's 50-meter butterfly semi-finals. Andrew's time of 23.27 was quicker than both his own championship record (23.48) set this morning, as well as Zhuhao's record of 23.39. He sits in first heading into finals of the event, ahead of second seed Andrei Minakov of Russia, who swam a 23.76. Kazakhstan's Adilbek Mussin claimed the third spot in the final heat with his time of 23.82, while 100-distance champion Kristof Milak of Hungary sits in fourth with a 23.85.
Umitcan Gures of Turkey sprinted to a 23.94 for fifth seed, while Luca Armbruster of Germany was close behind in 23.97 for sixth.
Egor Kuimov of Russia (24.02) and Egypt's Abdelrahman Sameh (24.16) qualified seventh and eighth.
Swimming World Radio
Michael Andrew, USA
---