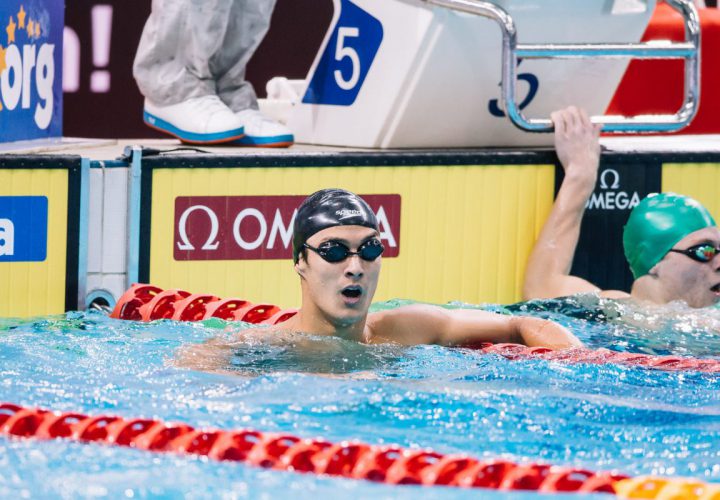 Photo Courtesy: Singapore Swimming Federation
Florida freshman Maxime Rooney is still 18, so he can still break National Age Group records at this week's SEC championships in Knoxville. He did just that Thursday morning when he posted a 1:33.05 in the 200 free for the top-seeded time into finals.
That broke Tom Kremer's 2013 NAG mark of 1:33.07 and was well under Rooney's own lifetime best of 1:33.70. He was the U.S. Short Course National Champion in the event in December and could add more hardware later on tonight in the final.
Earlier in the meet, Rooney split a quick 1:31.54 on Florida's 800 free relay, so there could be even more in tank for this evening. He is the top seed in the event,while South Carolina's Fynn Minuth took the second seed at 1:34.22, followed by Florida's Khader Baqlah (1:34.47), Alabama's Laurent Dams (1:34.56), Florida's Mitch D'Arrigo (1:34.62), Georgia's Walker Higgins (1:34.81), Tennessee's Joey Reilman (1:34.82) and Missouri's Mike Schreuders (1:34.99).