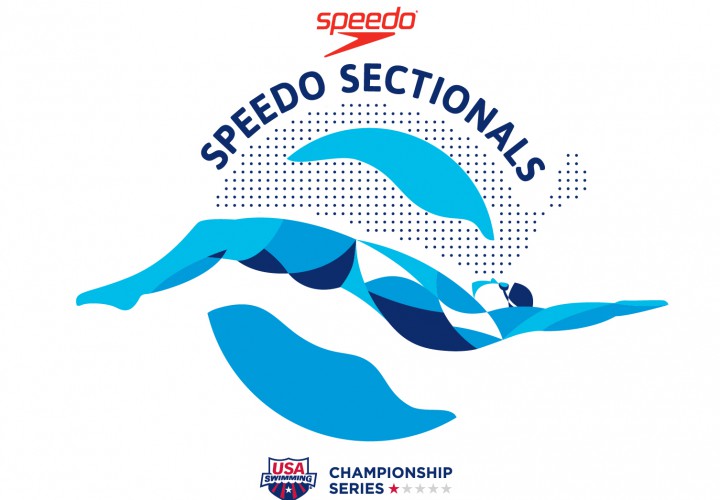 Photo Courtesy: USA Swimming
Katherine Drabot of Ozaukee Aquatics snagged another two records during day three of the Minneapolis Sectionals posting a 4:13.33 in the women's 400-meter free for the pool and meet records. Drabot's time replaces Kirsten Jacobsen's pool and meet records of 4:15.53 from 2014. Wisconsin Aquatics' Danielle Valley also beat Jacobson's record finishing second with a 4:14.92 overall. Jacobsen ended third overall with a final time of 4:15.88.
The records continued falling as Wisconsin Aquatics' Matthew Hutchins lowered his own pool and meet records in the men's 400-meter free from a 3:54.63 to a 3:51.46. Charles Cole of Nasa Wildcat Aquatics claimed second with a 3:58.11, while Jonathon Lieberman was third with a 4:00.88.
Erin Falconer of Patriot Aquatics finished first in the women's 200-meter back with a time of 2:15.72. Marissa Engel of Cyclone Swim Club grabbed second with a 2:16.55, while Academy Bullets' Amanda Moran took third with a 2:16.97.
Wisconsin Aquatics' Austin Byrd neared the pool record in the men's 200-meter back finishing with a 2:01.96, only .93 seconds off Andrew Teduits 2:01.33 from 2014. Teammates Todd McCarthy finished second with a 2:04.08 and Brett Pinfold was third with a 2:04.17.
Haley Spencer won the women's 100-meter breaststroke with a smooth 1:08.32, dropping .72 seconds off her prelims time of 1:09.04. Lindsey Horejsi placed second overall with a 1:10.52, while Olivia Anderson was a close third with a 1:10.59.
Conner McHugh and Joshua Hall, both swimming unattached, raced to a close finish in the men's 100-meter breaststroke. McHugh was able to get his fingers on the wall first claiming first with a 1:02.70, while Hall settled for second and a 1:02.72. Jacob Mandli rounded out the top three with a 1:03.56.
Wisconsin Aquatics' teammates Dana Grindall and Ivy Martin went one-two in the women's 100-meter fly. Grindall grabbed first with a 1:00.09 and Martin took second with a 1:00.31. Danielle Nack touched third with a 1:00.47.
Daryl Turner posted a 53.82 for first in the men's 100-meter fly. Connor Black, swimming unattached, turned in a 54.07 for second, while Nicholas Petersen was a 54.59 for third.
The relay team of Grace Tierney (2:04.91), Ella Tierney (2:05.57), Olivia Andrew (2:07.72) and Azra Avdic (2:03.67) of Nasa Wildcat Aquatics turned in a sizzling 8:22.87 for first in the women's 800-meter free relay. Ozaukee Aquatics finished second with a final time of 8:24.89.
Wisconsin Aquatics' Ryan Stack (1:52.51), Ryan Barsanti, Joshua Anderson (1:57.77) and Pinfold (1:52.86) posted a winning time of 7:40.76 in the men's 800-meter free relay. Chicago Wolfpack Aquatic Club finished second with a time of 7:51.46, while Ozaukee Aquatics took third with a 7:56.06.