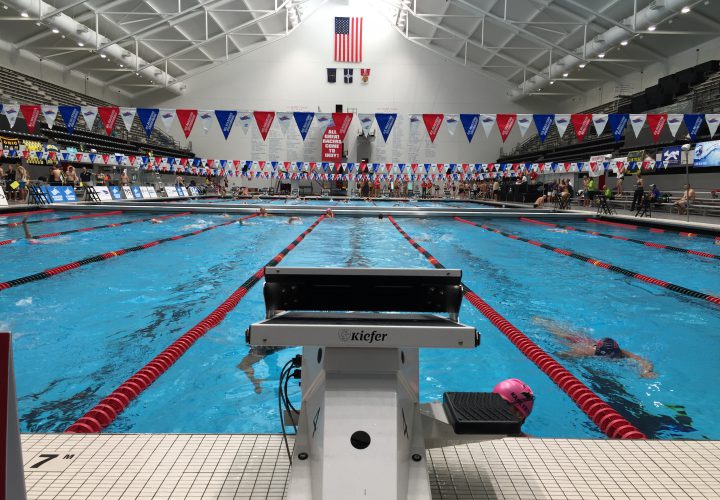 Photo Courtesy: Ide Takahisa
This week's Performance Of The Week, sponsored by LumaLanes, goes to Willard Lamb for his record breaking performance in the men's 1650 at the 2018 United States Masters National Championships.
The 95-year-old had an amazing week in Indianapolis, breaking eleven USMS records in the 95-99 age group over the four day meet. But his most impressive feat may have been on the opening night of the meet, when Lamb managed to break six different USMS records in a single swim.
Competing as the sole entry in his age group in the mile, Lamb proceeded to set new records in the 50 (48.45), 100 (1:46.41), 200 (3:46.56), 500 (9:52.92), 1000 (20:19.10), and ultimately the 1650 freestyle (33:35.05).
Lamb would go on to reset his records in the 50 and 100 free while also adding new marks in the 100 and 200 backstrokes. All told, the number of records he broke make up more than one-fifth of all the records broken over the course of the meet (there were 52 records broken over the four day meet). You can see the all the recaps and results from the 2018 USMS Nationals over on our Event Page for the meet.  
Congratulations Willard Lamb on earning Swimming World's Performance of the Week!
Special Thanks to LumaLanes for sponsoring Swimming World's Performance of the Week.
Learn More About LumaLanes