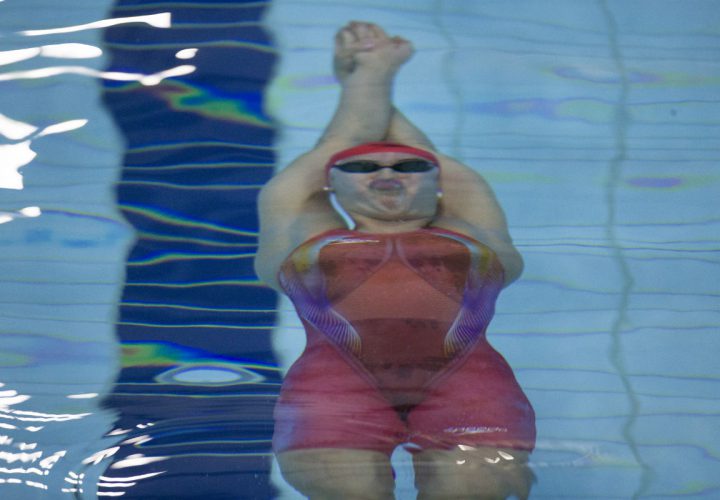 Photo Courtesy: Kevin Light/Swimming Canada
This week's Performance Of The Week, sponsored by LumaLanes, goes to Canadian Olympic medalist Kylie Masse for her performance in the 100 back at the 2017 Canadian Swimming Trials.
Masse broke the Canadian national record twice throughout the week, first in prelims with a 58.42 before taking the record all the way down to 58.21 in finals, just one tenth off of the current world record and the third fastest performance all-time. Both her prelims and finals swims broke her national record from this summer that earned her a bronze medal in Rio and both times were faster than Katinka Hosszu's gold medal performance at the Games (58.45).
In setting her record, Masse also passed by backstroke greats Emily Seebohm (58.23) and Missy Franklin (58.33) to become the fastest performer ever in a textile suit, making her the new favorite for gold at this summer's World Championships. And while gold will certainly be on her mind, the 21 year-old Canadian will also most certainly be looking to take down Gemma Spofforth's 2009 world record of 58.12 to officially put her name in the record books.
Congratulations Kylie Masse on earning Swimming World's Performance of the Week!
Special Thanks to LumaLanes for sponsoring Swimming World's Performance of the Week.
Learn More About LumaLanes