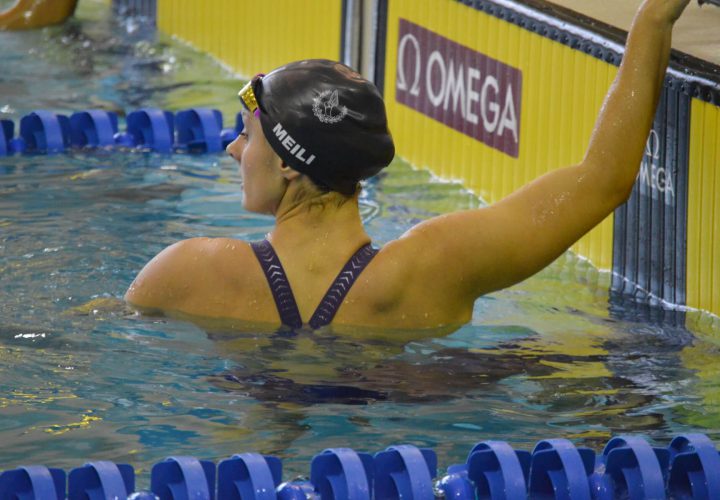 Photo Courtesy: Caroline Kosciusko
This week's Performance Of The Week, sponsored by LumaLanes, goes to Katie Meili for her 200 breaststroke at the Arena Pro Series stop in Atlanta this week. Meili won the event in 2:23.18, which is not only the top time done by an American this year but is also her personal best.
Swimming out of lane seven, Mieli was fastest going out and never looked back, clipping about .5 from her personal best and moving to fifth overall in the world this year. She ended up winning the race by over 2 seconds, with Lily King back in second in 2:25.90 and Kierra Smith coming in third with a 2:25.93.
While Meili has long been a force in the breaststroke events in the United States, she has primarily been known as a 100 breast swimmer. While she is the defending Olympic bronze medalist in that event, the 200 breast has historically been less consistent for her on the long course stage. But this event has been wide open for the U.S. women since the retirement of Rebecca Soni, and this marks Meili's second strong performance in the 200 this year after her 2:25.67 at the Mesa stop of the Pro Series.
On top of the quality of the swim, this week's 200 was only her second time swimming the event since Trials last summer, which given this point of the year suggests she has more room to improve to make herself a multiple event threat this summer.
Congratulations Katie Mieli on earning Swimming World's Performance of the Week!
Special Thanks to LumaLanes for sponsoring Swimming World's Performance of the Week.
Learn More About LumaLanes