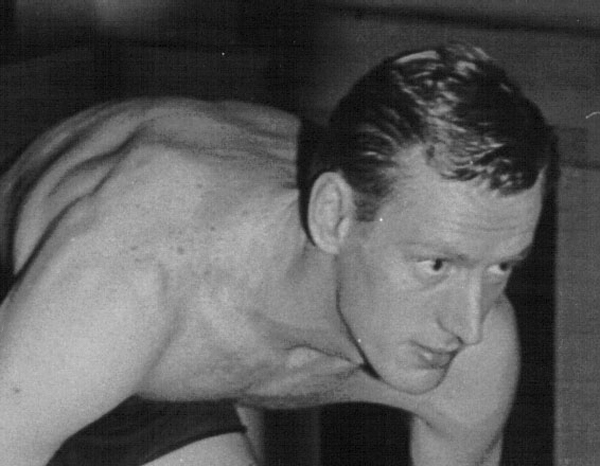 PHOENIX, Arizona, April 1. LONGTIME swimming supporter and Cincinnati swimming alum Charles Keating Jr., has died at the age of 90.
Although he lived a controversial life, that included a savings-and-loan scandal that tarnished his reputation in the 1980s, we prefer to focus on the positivity he brought to the swimming community throughout his life.
Following a stint in the U.S. Navy during World War II, the Cincinnati native became the Bearcats' first national champion in any sport with a win in the 200-yard breaststroke at the 1946 NCAA Championships.
Keating's legacy within the sport extends throughout his family that included Gary Hall Sr. and Gary Hall Jr. Hall Sr., an Olympic silver medalist, married Keating's daughter Mary and the two produce one of the most well-known sprinters in the sport's history as Hall Jr. went on to become a five-time Olympic gold medalist.
Keating also became one of the largest benefactors within the sport during his life. In 1969, he and his brother William gave their first large donation within the sport with $600,000 going to St. Xavier High in Cincinnati. The money went to build a top-of-the-line aquatic facility – the Keating Natatorium, and the swim team has gone on to become a fixture in the state title hunt each year. Keating also helped fund the Cincinnati Marlins squad, which produced six Olympic swimmers on the 1980 squad including the legendary Mary T. Meagher.
Later in life, Keating relocated to Phoenix, Ariz., where he remained until his death this week. In 1988, Keating built the Phoenix Swim Club facility, originally known as the Phoenician Swim Club as Keating had intended on having the club represent his Phoenician Resort. The facility, which changed hands throughout the year, became the crown jewel of swimming within the state of Arizona until recently being sold by Brophy College Prep to a housing development company, Ryland Group.
After a lengthy protest attempting to stop the Ryland Group from demolishing the facility failed, in an ironic twist of fate, the facility held its last practices this week, coinciding with the death of its creator.
The Phoenix Swim Club Masters program put together a memorial video on the final practices that took place at the facility.
Phoenix Swim Club from Rolf on Vimeo.
For more on the rest of Keating's life story, please read his extended obituary in the Arizona Republic.