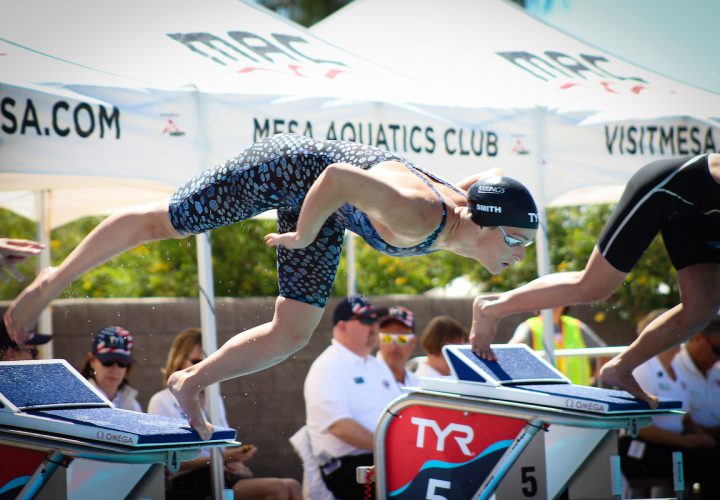 Photo Courtesy: Taylor Brien
Leah Smith claimed her third title of the meet by taking the 400 Free in 4:07.25. Smith was also victorious in the 200 and 800 distances. Her swim in the 400 gives her a seventh-place world ranking and is faster than she swam at this meet last year. Despite being second through the halfway point (Leonie Kullman split 1:59.49 while going for a 200 time), Smith swam through the adversity for the win.
Hali Flickinger ended up second in 4:09.68, followed by Cierra Runge (4:14.37) and Ashley Neidigh (4:15.05). The latter were nearly dead even at the 250 meter mark, but Runge ended up with the touch.