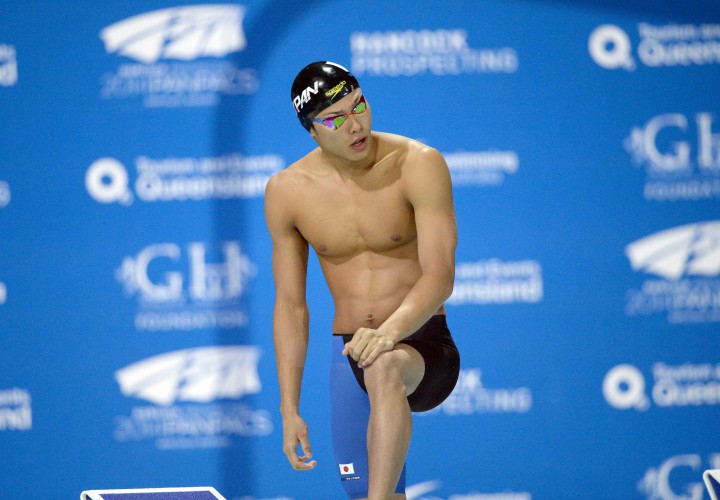 Katsumi Nakamura.
Photo Courtesy: Delly Carr
There were plenty of big swims from this weekend's Kosuke Kitajima Cup.
The meet, named after the two-time Olympic gold medalist, is one of the biggest long-course meets in Japan and lived up to the billing. The meet had a heightened energy as Japanese swimming is gaining even more interest being the host country for the 2020 Olympics.
Katsumi Nakamura won the 50 (22.15) and 100 (48.13) freestyle events. He is close to his Olympic form when he swam the 100 free in 47.99 in Rio in 2016. His time is also the second-fastest time in the world.
Daiya Seto won the 400 IM in 4:13.93 despite missing part of the meet with an illness.
In the women's meet, the star was Yui Ohashi. She won both individual medley events. Ohashi won the 400 IM in 4:39.44 and won the 200 IM in 2:10.31. That time is the second-fastest in the world behind Sydney Pickrem (2:09.92).
Olympic champion Kosuke Hagino did not compete at all in the meet because of an illness.
Check out full results here.