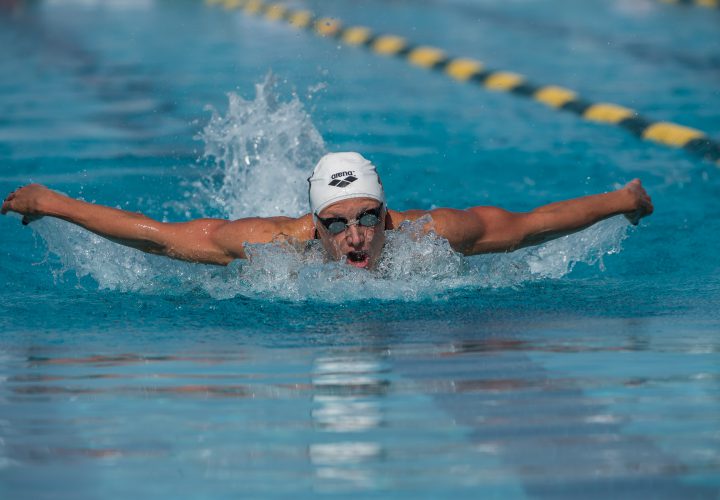 Photo Courtesy: Peter H. Bick
Last week the Hungarian Swimming Association announced 29 swimmers who have already been named to the nation's 2016 Olympic roster.
Leading the way are Katinka Hosszu and Laszlo Cseh. Despite her consistent success with demanding event schedules, Hosszu will still be seeking her first Olympic medal in Rio. In 2012 she finished fourth in the 400 IM. This will be the fourth Olympic Games for the 27 year old.
Cseh has five Olympic medals to his name. In each of those events, Michael Phelps took home gold. In his fourth Olympics the 30 year old will be a major factor in the medals for both butterfly events.
The other women on the team are: Kata Burián, Zsuzsanna Jakabos, Adél Juhász, Boglárka Kapás, Ajna Késely, Éva Risztov, Dalma Sebestyén, Liliána Szilágyi and Evelyn Verrasztó.
Gábor Balog, Péter Bernek, Richárd Bohus, Dávid Földházi, Dániel Gyurta, Gergely Gyurta, Péter Holoda, Tamás Kenderesi, Bence Király, Gergo Kis, Dominik Kozma, Márk Mészáros, Márk Papp, Kristóf Rasovszky, Krisztián Takács, Ádám Telegdy, Dávid Verrasztó and Balázs Zámbó complete the men's team.
Swimmers can still qualify through July 3 and additional swimmers would be added if additional relays qualify.