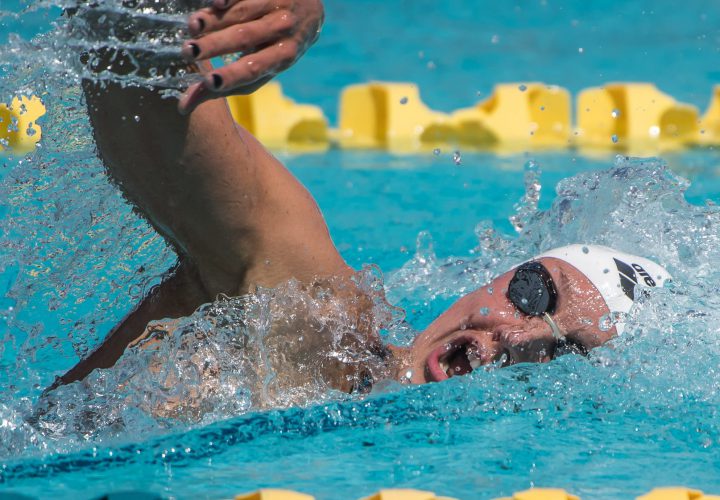 Photo Courtesy: Peter H. Bick
A monster anchor from Katinka Hosszu delivered the title for Hungary in the women's 800-meter free relay at the 2016 European Championships.
Zsuzsanna Jakabos (1:58.60), Evelyn Verraszto (1:58.16) and Boglarka Kapas (1:58.22) kept Hungary competitive as Hosszu unleashed a 1:56.65 anchor for the win as Hungary posted a 7:51.63 for the win.
Spain's Melanie Costa Schmid (1:58.69), Patricia Castro Ortega (1:58.21), Fatima Gallardo Carpeto (1:58.63) and Mireia Belmonte Garcia (1:57.85) finished second in 7:53.38 with The Netherlands' Andrea Kneppers (2:00.19), Esmee Vermeulen (1:58.53), Robin Neumann (1:59.75) and Femke Heemskerk (1:55.16) placed third in 7:53.63 as Heemskerk crushed the anchor.
Sarah Sjostrom led Sweden off with a 1:55.30, which is a championship record in the women's 200-meter free, but the rest of the team could not keep them in the medals as they took sixth in 7:55.74.