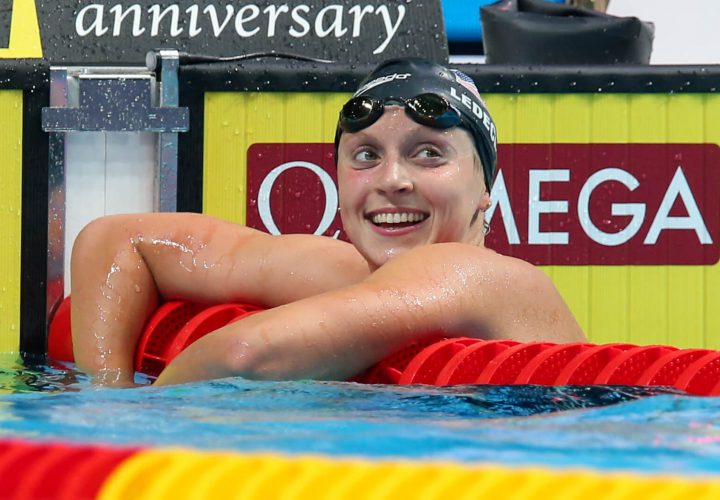 Olympian and World Champion Katie Ledecky and Paralympian Becca Meyers have been named finalists for the individual sport category for the 2017 Women's Sports Foundation (WSF) Sportswoman of the Year award.
Ledecky's recent accomplishes include adding six medals (five gold, one silver) from the 2017 FINA World Championships to her name. She collected individual world titles in the 400, 800, and 1500 freestyles, along with the 400 and 800 free relays, plus a silver in the 200 free. She owns a record total of 14 gold medals from FINA World Championship competitions, more than any other woman. As a freshman at Stanford, Ledecky led the Cardinal to a new NCAA Championship title, while also collecting five NCAA titles of her own.
Additionally, she became the second woman to win the Honda Cup as a freshman and posted nine new American records and 12 NCAA records.
Meyers lowered three world records in the S13 classification at the 2016 Rio Paralympic Games and took home gold in the 100 fly, 200 IM, and 400 free. She also was named the Best Female Athlete with a Disability at the ESPY Awards this past July.
They join fellow aquatic star Maggie Steffens, who is a finalist under the team sport category.
To cast your vote for the individual and team sport finalists, click here!