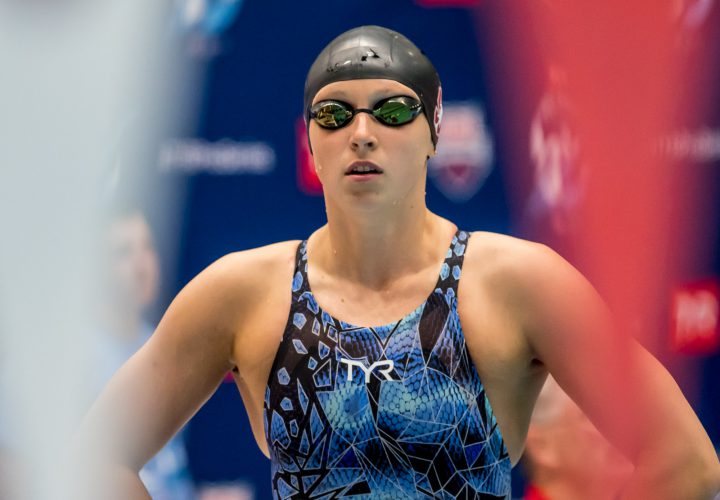 Photo Courtesy: Peter H. Bick
After turning professional in March and shattering her own World Record in the 1500 Freestyle at the May TYR Pro Swim Series at Indianapolis, six-time Olympic medalist Katie Ledecky announced her partnership with TYR via her Instagram account on June 8: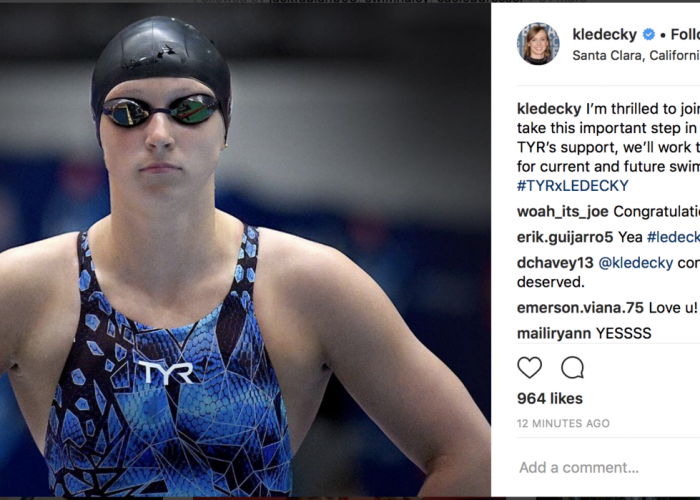 "I'm thrilled to join #TeamTYR as I take this important step in my career! With TYR's support, we'll work to grow the sport for current and future swimmers #TYRxLEDECKY," Ledecky said on Instagram.
After announcing her switch from collegiate to professional swimming, Ledecky quickly chose her agents. Per a report from Sports Business Daily, she will be represented by Dan Levy and Lindsay Kagawa Colas of Wasserman.
"I will be seeking the support of sponsors who understand my commitment to training, to my education and to my growth as a person. I also am excited to work with people and companies who understand that they are also investing in my journey to have success in the pool," Ledecky said at the time.
She did not waste any time as a professional, winning four events in Indianapolis. Ledecky discussed her swims, goals and turning professional at the meet:
While she did not compete in the 1500 in Santa Clara, her announcement will be followed up with performances in the 100, 200, 400 and 800 events this weekend.