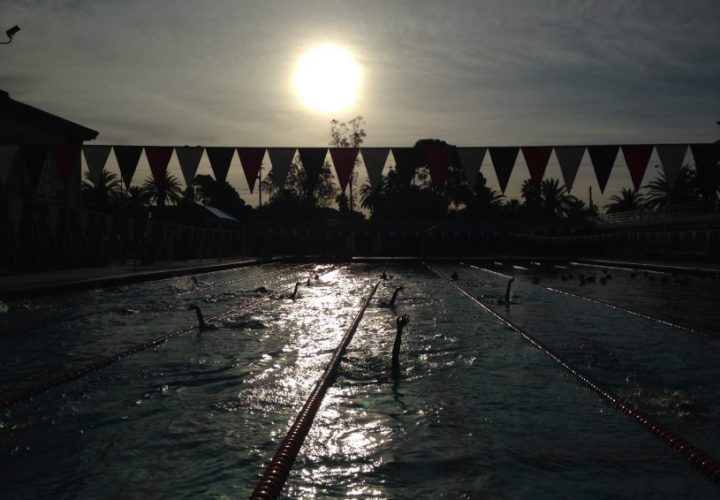 Photo Courtesy: Annie Grevers
Speedo Sectional Series is proudly sponsored by Speedo. Visit SpeedoUsa.com for more information on our sponsor.
Swimming at the long course Speedo Sectionals in Plantation, Florida, Flood Aquatics' Joshua Zuchowski has taken down two National Age Group Records: the 200 and 400 IMs for 11-12 boys.
Destin Lasco previously held both the 11-12 boys long course marks.
Friday Zuchowski destroyed the old 400 IM mark, whacking six seconds from Lasco's time, swum in 2014. Zuchowski posted a 4:45.09 while the old time was a 4:51.03.
Zuchowski's splits:
Fly 1:05.27
Back 1:12.69
Breast 1:22.17
Free 1:04.96
Lasco's splits:
Fly: 1:07.64
Back 1:13.03
Breast: 1:26.62
Free 1:03.74
Saturday morning Zuchowski returned to once again take down a National mark in prelims. He swam a 2:14.93, just faster than Lasco's 2:15.33.
Zuchowski's splits:
Fly: 29.55
Back: 34.55
Breast: 39.85
Free: 30.98
Lasco's splits:
Fly 30.14
Back 32.50
Breast: 42.01
Free: 30.63
Lasco now still holds the 11-12 boys long course 200 backstroke mark at 2:10.39. He also has the 13-14 boys short course 200 freestyle record (1:38.24). These are Zuchoswki's first National marks.
Full results available on Meet Mobile-2017 So. Zone South Sectional Championships.