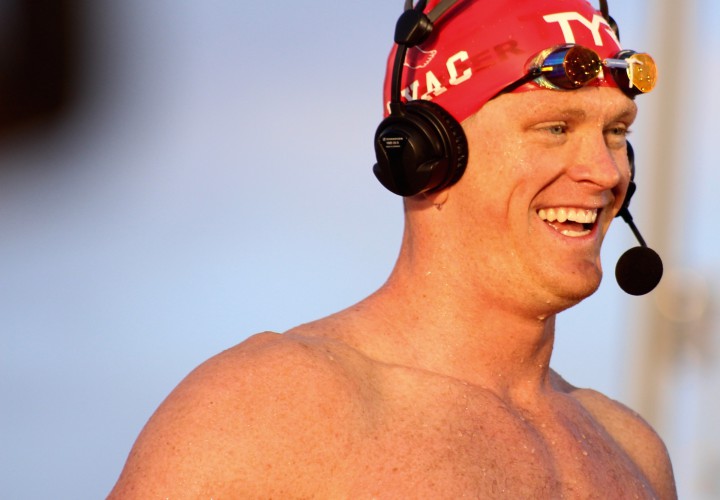 Photo Courtesy: Taylor Brien
Editorial content for the 2015 Arena Pro Swim Series Charlotte is sponsored by Arena. For full Swimming World coverage, check out our coverage page.
NYAC's Josh Schneider, who changed his start two weeks ago, talks about taking a few days rest en route to stunning a loaded field in the men's 50-meter free at the Arena Pro Swim Charlotte.
Schneider goes into detail about how he's changing his start right now.