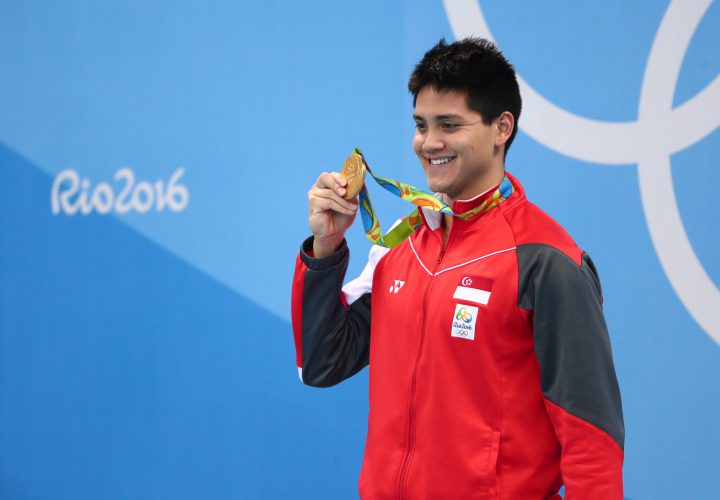 Photo Courtesy: Rob Schumacher-USA TODAY Sports
While the NCAA remains set on student-athletes maintaining amateur status, the college athletics governing body does allow student-athletes to accept bonuses for winning Olympic medals.
For American athletes, that means making $25,000 in the case of gold, $15,000 for silver and $10,000 for bronze. That means a handful of NCAA eligible swimmers including Lilly King, Ryan Murphy, Kathleen Baker, and Simone Manuel headed back to school this fall with prizes from the US Olympic Committee in tow.
For the University of Texas' Joseph Schooling who won 100 butterfly gold for Singapore, and the nation's first Olympic swimming medal, the check was a much larger sum. Schooling received $750,000 for his performance in Rio.
In light of this, NCAA President Mark Emmert explained that some in the NCAA are now questioning the policy.
Emmert told the Aspen Institute,
"To be perfectly honest, it's causing everybody to go, 'Oh, well, that's not really what we were thinking about,'" Emmert said. "So, I don't know where the members will go on that. I mean, that's a little different than 15 grand for the silver medal for swimming for the U.S. of A. So, I think that's going to stimulate a very interesting conversation."
The original intent of the rule had been to reward "an extraordinary thing" with what was not expected to be an extraordinary sum. Large prizes raise more questions about amateur status. There were not yet any formally announced plans to discuss the issue.
Read more from NBC Sports here.