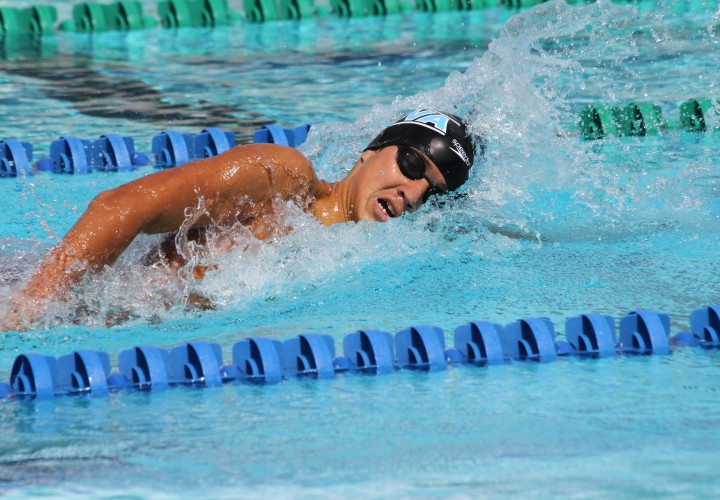 LOS ANGELES, California, July 17. AT the Los Angeles Invite, Irvine Novaquatics put together a stellar boys 13-14 200-meter free relay to dash the national age group record in the event.
The team of Own Kao (25.46), Justin Nguyen (24.67), Andrew Koustik (25.81) and Hunter Hitchens (25.06) clocked a time of 1:41.00 to finish 10th in the open timed final. That performance cleared the 2008 record of 1:41.34 set by Lake Oswego. That team was made up of Daniel Chen, Nick Bode, Alex Lyons and Gunnar Wolfe.
It was a big day for Irvine as as similar squad of Koa, Nguyen, Kevin Tu and Hitchens had just lost the 13-14 800-meter freestyle relay to the Cincinnati Marlins. Irvine had held the record with an 8:00.81 from last year, but the Marlins' Justin Grender (1:59.34), Nicholas Perera (1:58.07), Jake Foster (2:03.56) and Joshua McDonald (1:57.67) raced to a 7:58.64 at the Ohio Junior Olympics.
Irvine Novaquatics will have plenty more chances this weekend to post more records.