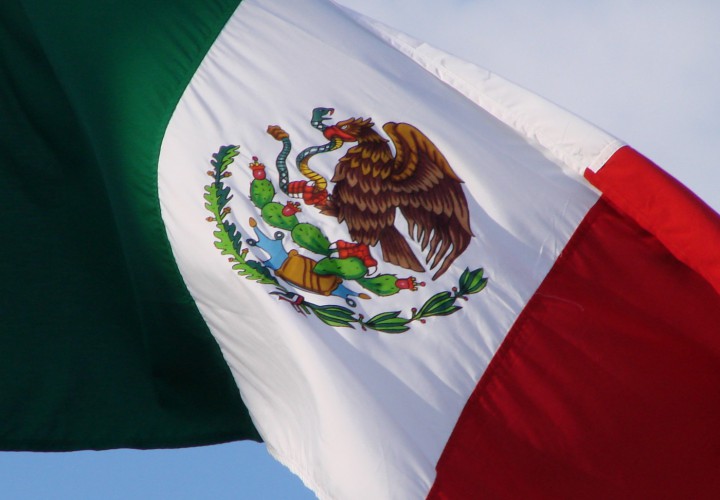 The International Paralympic Committee (IPC) and the Agitos Foundation launched a global fundraising campaign on Friday (22 September) to support UNICEF's humanitarian efforts in Mexico following last week's devastating earthquake.
Donations to the fund can be made via https://www.crowdrise.com/o/en/team/fuerzamexico-paralympic-movement-support/agitos
Following the 19 September quake, the IPC postponed its World Para Swimming and World Para Powerlifting Championships in Mexico City which were due to begin on 30 September.  However, due to the emotional connection the Paralympic Movement feels with Mexico – around 1,400 athletes, coaches and officials were due in the capital between 30 September and 6 October – the IPC and Agitos Foundation have decided to raise funds to support the ongoing work of UNICEF in the country.
To mark the launch of fundraising, IPC international partner Allianz – who were due to sponsor the World Para Swimming and Powerlifting Championships – are the first to donate to the campaign.  The IPC and a number of National Paralympic Committees (NPCs) set to send athletes to compete in Mexico have also made donations, as well as World Para Swimming partner SWANS/Yamamoto Kogaku Co.,Ltd.
Andrew Parsons, IPC President, said: "The whole Paralympic Movement is united in our support for the Mexican people at this difficult time.  Following Tuesday's terrible tragedy, we are all committed to doing what we can to help the people affected by this earthquake.
"When we postponed our upcoming World Championships earlier this week, a number of members within the Paralympic Movement asked how they could support the relief efforts.  We believe working with UNICEF to launch this fundraising campaign is the least that we can do at this difficult time.
"I would like to thank Allianz for getting the fund up and running with a sizeable donation and would also like to pay tribute to all the NPCs and IPC staff who have committed to support the fund so far.  I hope we can make a difference."
"Our heartfelt thoughts are with the people of Mexico at this time. Supporting this initiative to bring help and resources to those that are suffering from this devastating earthquake is the least we can do as a long standing partner of the IPC and a top tier partner of the World Para Swimming and Powerlifting Championships", said Jean-Marc Pailhol, Head of Group Market Management & Distribution at Allianz SE.
Tuesday's 7.1 magnitude earthquake has left hundreds dead and caused major damage to buildings and infrastructure in Mexico City and neighbouring states of Morelos and Puebla. An estimated five million children have been affected, and urban search and rescue activities are still underway.
UNICEF is prioritising response to immediate needs in child protection, provision of safe drinking water, mobile toilets in temporary shelters and open spaces and the distribution of complementary hygiene items. This action will be followed by education response in the next weeks, which includes temporary learning spaces and school safety guidelines and psychosocial support training for teachers.
"Children affected by disasters urgently need life-saving support. UNICEF is on the ground in Mexico, working round the clock from the moment the first earthquake hit the country on 7 September. Our priority is to ensure the physical and emotional wellbeing of the children affected, guaranteeing the support and access to services they need to get their lives back to some semblance of normality as soon as possible. Many have lost their homes, people they love, their schools and things they cherish. Your donation will help us reach every child in need," said Christian Skoog, UNICEF Representative in Mexico.
To donate to the fundraising efforts, please visit: https://www.crowdrise.com/o/en/team/fuerzamexico-paralympic-movement-support/agitos
Press release courtesy of the Agitos Foundation.