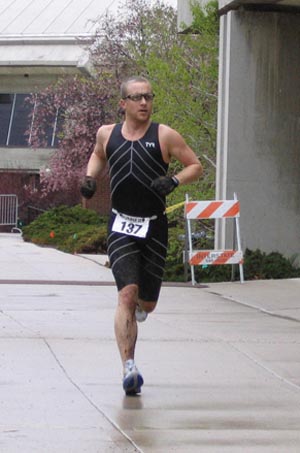 HUNTINGTON BEACH, California, September 15. RYAN Dolan is re-joining TYR Sport Inc., the leading performance swimwear manufacturer as the new National Team Dealer and Multi-Sport Sales manager. In his new role, Dolan will be responsible for the core swim and multi-sport specialty dealer channel while reporting directly to David Miller, vice president of sales. Under the new structure, eight-time Ironman champion and Multi-Sport manager, Wendy Ingraham, will report to Dolan. Dolan most recently managed a multi-sport retail shop, Salt Lake Running Company in Utah. Previously, he held the position of National Team Sales Manager at TYR for two years.
"I am excited to be re-joining TYR and contributing to the brand's continued growth. We have several new opportunities and I look forward to leveraging my retail experience in my new position," says Dolan.
Executive vice president and co-founder Steve Furniss stated, "We are thrilled to have Ryan back with us. His relationships in the swim and multi-sport industry coupled with his retail experience will be a great asset to our company. He is a proven performer who knows our business and is well respected by the dealer community."
Dolan will work out of the TYR headquarters in Huntington Beach, California and his office in Salt Lake City. He and his wife, Shawn, plan to relocate permanently to Southern California in June of 2007.
TYR (pronounced tier). Named after the mythical Norse god of warriors and deity among all athletes, the TYR brand embodies the competitive spirit of sports and is a symbol of courage and victory. Co-founded in 1985 by Olympic medalist Steve Furniss, TYR has passionately dedicated itself to redefining the next generation of performance and recreational swimwear and accessories, while continuing to be the model of leading edge innovation and style.