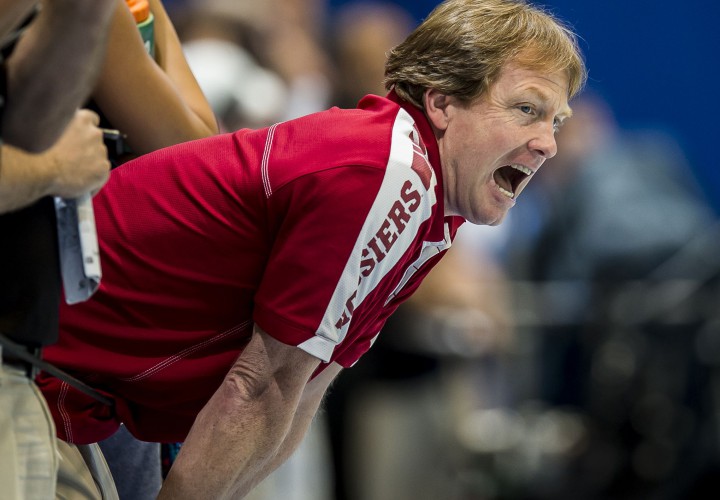 MINNEAPOLIS, Minnesota, February 19. THE Hoosiers definitely were firing on all cylinders as Indiana finished the day with a two-point lead over the hosting Minnesota Golden Gophers at the Big Ten Women's Championships.
Indiana closed out day one with 74 points, while Minnesota took second with 72 points. Wisconsin (60), Ohio State (58) and Penn State (58) comprised the rest of the top five teams.
The Hoosiers leadoff the meet with their first victory in the women's 200-yard medley relay since 2008 as Indiana's Brooklynn Snodgrass (24.05), Bronwyn Pasliski (27.46), Gia Dalesandro (23.21) and Kait Flederbach (21.97) put together a winning time of 1:36.69. That performance came up just short of Wisconsin's 2009 meet record of 1:36.29, but was one of five NCAA A cuts this evening.
Wisconsin's Anne Tamblyn (24.87), Anna Meinholz (27.49), Rebecka Palm (23.27) and Ivy Martin (21.18) nearly made up the distance to catch the Hoosiers, but settled for second in 1:36.81 and will get another shot at the Hoosiers at NCAAs.
Minnesota's Tess Behrens (24.54), Blake Zeiger (27.33), Rebecca Weiland (23.29) and Erin Caflisch (21.99) rounded out the top three with a 1:37.14, while Michigan (1:37.51) and Penn State (1:37.61) also beat the NCAA A cut in the finale.
Minnesota responded in the women's 800-yard freestyle relay with a sizzling 7:00.04 as they almost joined Indiana as a sub-7:00 Big Ten team. The foursome of Tori Simenec (1:45.39), Lauren Votava (1:44.93), Jessica Plant (1:43.88) and Kiera Janzen (1:45.84) clocked in with the winning time, a full three seconds ahead of the rest of the field.
Indiana's Haley Lips (1:45.94), Cynthia Pammett (1:46.53), Lindsay Vrooman (1:45.01) and Brooklynn Snodgarss (1:45.60), the same team that put up a 6:59.48 as the Big Ten record in 2013, definitely showed signs not one of them is rested with a second-place 7:03.08 to make sure they get to NCAAs.
Ohio State's Alex Norris (1:45.18), Aliena Schmidtke (1:46.73), Kathryn Luchansky (1:47.15) and Phoebe Cater (1:46.27) finished third overall in 7:05.33, while Penn State (7:05.44) and Purdue (7:07.01) also checked in with NCAA A cuts in the event.