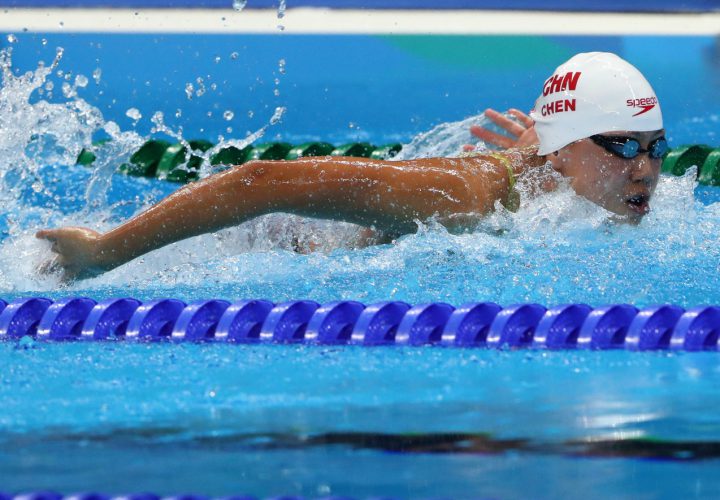 Photo Courtesy: Rob Schumacher-USA TODAY Sports

Editorial Coverage Sponsored By FINIS
Chen Xinyi, tested positive for hydrochlorothiazide according to multiple reports. Yesterday, reports indicated that the 18 year old Chinese swimmer had tested positive, though a substance was not named. It was also reported yesterday that Chen had taken her case to the Court of Arbitration for Sport.
Hydrochlorothiazide is listed on the World Anti-Doping Agency's list of banned substances under "S5. Diuretics and Masking Agents."
Chen finished fourth in the final of the 100 butterfly at this Games. She was also slated to swim the 50 freestyle this afternoon. It remains to be seen if she will be included in China's 4×100 medley relay.
Previously, Chen finished sixth in the 100 fly last summer at the World Championships in Kazan, and she also won a gold medal for her prelims leg on China's 400 medley relay at that meet. She won gold at the 2014 Asian Games in the 50 free, 100 fly and 400 free relay.
Read more from USA Today here.