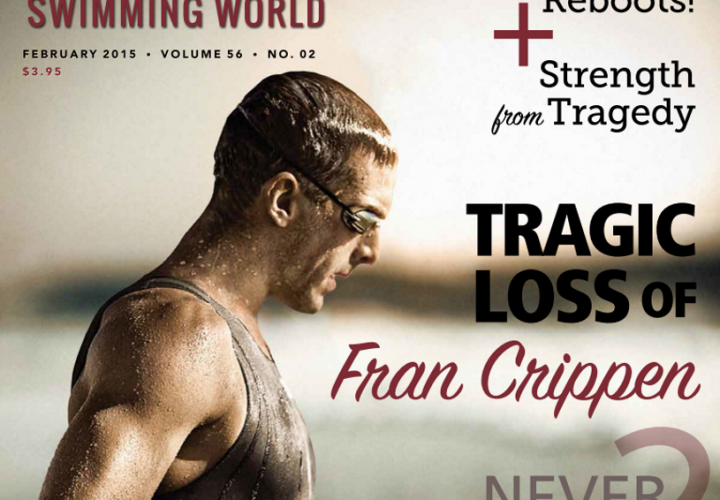 Commentary by Brent Rutemiller. 
The swimming community should never forget the tragic death of USA Open Water swimmer Fran Crippen, who died in 2010 during an Open Water competition due to excessively warm water temperatures.
A FINA task force was established. Changes were made and new temperature rules were put into place.  Crippen's tragic death alerted the swimming community that changes needed to be made regarding safety regulations for open water races. Following his death, FINA implemented rule OWS 5.5 stating that the water temperature cannot be below 16 degrees Celsius (60.8 F) and cannot be above 31 degrees Celsius (87.8 F).
But FINA continues to hold competitions that violate temperature rules in ways that are dumbfounding and irresponsible.  Steve Munatones, a well-known voice in the sport of open water, wrote extensively about recent infractions in his latest article on OpenWaterSwimming.com.
Swimming World encourages those who are concerned about the governance of aquatics sports to read the article.   Munatones points the finger at officials and specifically calls out a decision by Ronnie Wong for allowing the recent 2017 Asian Open Water Swimming Championships 10K race to be held in unsafe conditions.  Shockingly, Wong served as chairman of the FINA Technical Open Water Swimming Committee during the establishment of FINA OWS 5.5.
The temperatures at race time warmed to a hot 31.9 degrees Celsius (89.42 F) before the start of the 10K race.
Team Japan complained about the ruling to continue with the race.  Taking safety precautions, Japan pulled its entire team from the event, placing the lives of their athletes ahead of the medals at stake.
Does another life have to be taken before FINA and Officials take responsibility and understand that the safety of athletes must always come first and that the world is closely watching how they govern the sport?
More About Fran Crippen – From The Morning Swim Show Vault
Crippen's June 17, 2009 interview

All commentaries are the opinion of the author and do not necessarily reflect the views of Swimming World Magazine nor its staff.