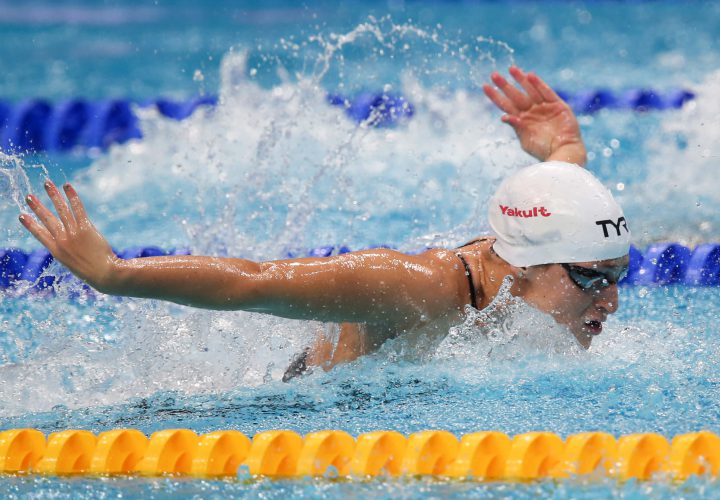 Editorial Coverage provided by

The eighth and final night of the 2017 FINA World Championships is upon us and heat sheets have now been released. It will be a busy night of competition as eight finals are contested.
CLICK HERE TO VIEW DAY 8 FINALS HEAT SHEETS
Schedule of Events:
Women's 50 Breast FINAL
Men's 400 IM FINAL
Women's 50 Free FINAL
Men's 50 Back FINAL
Women's 400 IM FINAL
Men's 1500 Free FINAL
Women's 400 Medley Relay FINAL
Men's 400 Medley Relay FINAL
The evening will jumpstart with one last showdown between Lilly King and Yulia Efimova in the women's 50 breast, before transitioning to the men's 400 IM. All three medalists from the Olympic podium will be in contention with Chase Kalisz looking to collect his second individual gold of the World Championships.
Sarah Sjostrom, the newly crowned world record holder, will compete in one last individual event in the 50 free. She will have to hold off Olympic gold medalist Pernille Blume and 100 free Olympic and World champion Simone Manuel.
Camille Lacourt enters the men's 50 back as the top seed. Earlier this year he had announced that he would be retiring following the World Championships, so this could be his last race. Matt Grevers, Xu Jiayu, and Junga Koga are all in the mix as well.
Katinka Hosszu will look to defend her 400 IM title in finals, but will need to hold off fellow IM greats Mireia Belmonte, Elizabeth Beisel, and Sydney Pickrem.
After posting qualifying times a slim .20 seconds apart in prelims, all eyes will be on Mykhailo Romanchuk and Gregorio Paltrinieri in finals of the men's 1500 free.
The USA enters as the top seed for both the men's and women's 400 medley relays, with relay line-ups being released later today.