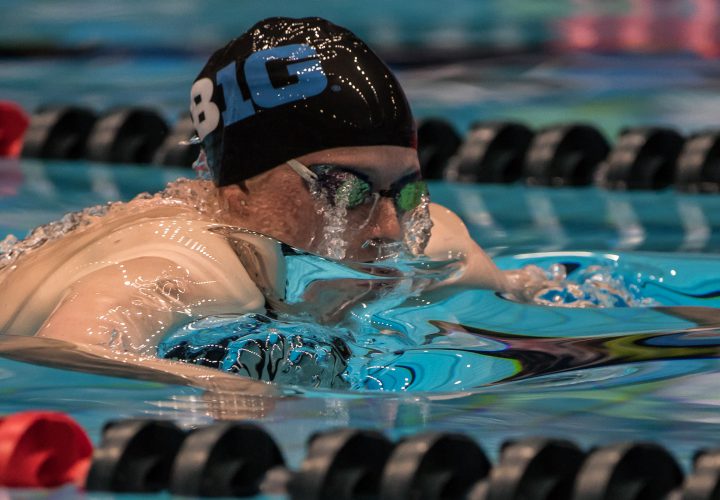 Photo Courtesy: Peter H. Bick
The heat sheet for day two of the USA College Challenge has been posted and features some strong match-ups between Team USA and the Big Ten.
Leah Smith highlights the women's 1000 freestyle after a dynamic win in the 800 yesterday, while Zane Grothe will handle a tough double in the 1000 and 200 freestyles.
Team USA's Ali Deloof and the Big Ten's Kennedy Goss will show down in the women's 100 back, along with young guns Eva Merrell (16) and Alex Walsh (15).
Mallory Comerford delivered some outside smoke in the women's 100 free yesterday and she returns in the 50 free as lane one again. Could another outside lane upset happen?
Olympians Lilly King and Cody Miller are sure to dazzle in their signature event – the 100 breaststroke.
Full heat sheets available here.
Competition begins at 11:30 a.m. EST. Be sure to follow Swimming World's live coverage here and on our Instagram story (@swimmingworldmag)!