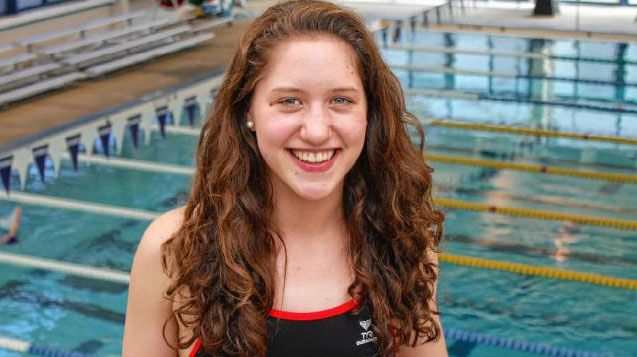 By Rebecca Noblett
ITHACA, New York, March 20. HANNAH Cox from Upper Valley Aquatic Club and Seacoast Swimming's Luke Nelson posted wins in distance events to kick off the Speedo Champions Series Ithaca Eastern Sectionals.
Cox cleared the rest of the field by more than twelve seconds to win the 1000 free with a personal best time of 9:51.04. Her teammate Elisabeth Brechbuhl posted a personal best of 10:13.39 for second. The Aquabears' Sara Ouellette put up a personal best of 10:17.41 for third.
Nelson dropped seven seconds from his personal best to take first in the 1650 free with a 15:36.90. The Weymouth Waves' Samuel Rice clocked in at 15:39.33 for second place and a new personal best. Scarlet Aquatics' Christopher Balbo touched third with a personal best time of 15:51.94.