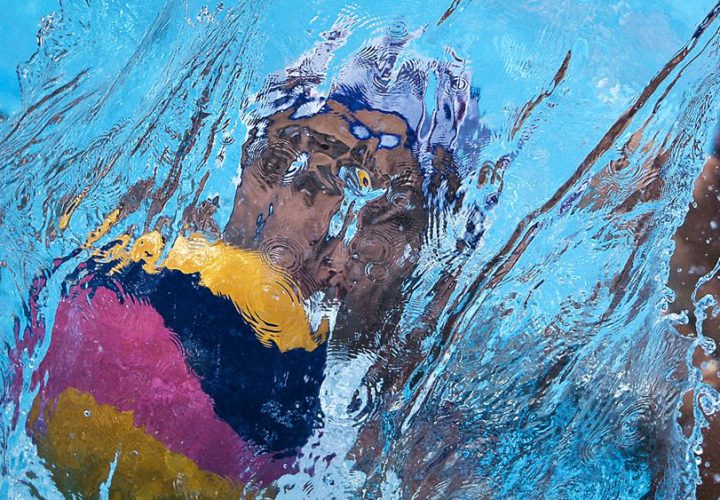 Editorial Coverage provided by

On a day when little held true to form on the women's side of the 2017 FINA World Championships, there was one constant: defending champion Team USA. A 7-5 quarterfinal victory over Australia advances the Americans into a semifinal match Wednesday's against Russia, a surprise winner over Group A leader Italy. On the other side of the bracket, Group C winner Hungary was upset 6-4 by Canada, while Spain outscored Greece 4-2 in penalty shots to take a 14-12 decision and join the other three winners in the semifinals.

As they have all tournament, the U.S. broke out to a lead; in this instance it took a while for its offense to get untracked. Following a scoreless first period, the U.S. took a 3-0 lead on the strength of back-to-back goals by Jordan Raney and a score by Maddie Musselman. The Americans went up by 5-2 in the third on goals by Melissa Seidemann and Jamie Neushul, then withstood a late Australian comeback that brought them within two but no closer.
With the win, Team USA made history, as never before had a women's Olympic champion advanced to the medal round at FINA Worlds the following year. Of course, the goal—as always—is gold, and the U.S. is primed for this possibility now that its biggest challengers have fallen by the wayside.
Given their raucous crowds and experience against the Americans—besides meeting in Olympic play last year the two teams have played numerous friendlies recently—the host Hungarians were perhaps the most potent threat to a second straight U.S. title. But Hungary's grasp at history—having two teams medal at the same FINA World Championships—were dashed by a different North American team. Canada, which this year has seen a pronounced uptick in its water polo fortunes, including a silver at the World League Super Final, dealt their host a mortal blow.
Behind five goals from attacker Monika Eggens, and a stifling defense anchored by goalie Jessica Gaudreault, the Canadians held Hungary scoreless in the second half while collecting two goals of their own to capture a hard-fought 6-4 win and qualify for their first world championship semifinal appearance since 2009, when they won silver.
The Hungarian women's loss leaves it to their men's team—facing the Russians in a quarterfinal match on Tuesday—to uphold the country's reputation.
On the opposite side of the bracket from the Americans, Russia continues to advance, as both their men's and women's teams remain in medal contention, thanks to a gritty win over an Italian squad that as recently as last August won silver at the Rio Olympics. In a game of runs, the Russians broke out to a stunning 4-0 lead early in the second period, only to have the Italians score seven of the next eight goals to give them a 7-5 lead with three minutes remaining in the third.
It was Russia with the last run—another four straight goals—that gave head coach Alexander Gaidukov's team an insurmountable lead.
In the final match of the day, Spain outlasted a Greek squad that had captured the Group D crown, by outscoring their opponents in penalty shots after the two teams ended regulation knotted at 10-all. It took a goal by Judith Forca—one of her three scores on the day—with five seconds remaining to force the shootout. Spain's win punched its ticket to a semifinal match with Canada, which will take place on Wednesday at 4 p.m. EST / 1 p.m. PST.
In the earlier match, Russia will take on the U.S. at 2:30 p.m EST / 11:30 a.m. PST. The match will air LIVE on Olympic Channel and stream on Olympic Channel here.