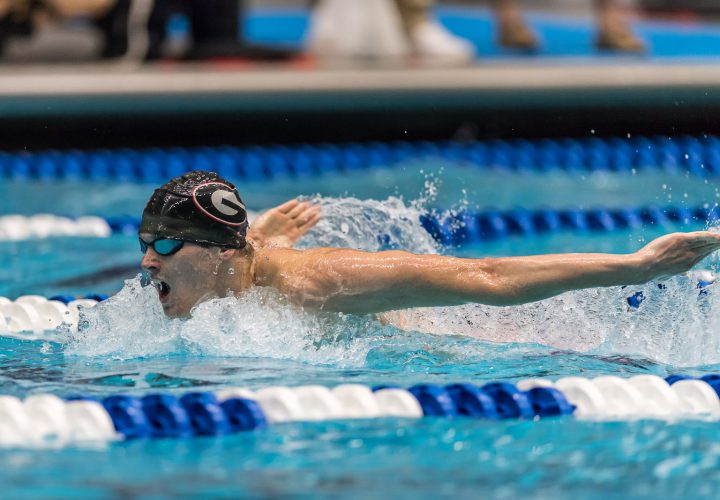 Photo Courtesy: Peter H. Bick
The University of Georgia's student newspaper, The Red and Black reported on Wednesday that Georgia senior Gunnar Bentz broke his collarbone last week in an out of the pool incident. Bentz expects he will be out for about four to six weeks, but it is expected he will be in the water on a limited basis.
"My timetable for Gunnar is as soon as possible," Georgia head coach Jack Bauerle said. "I know what those things entail. It just runs its course. As soon as he's able, as soon as he gets the staples out and is able, then we can get him in the water and start kicking [in about a week]."
Bentz has already gone through surgery to repair the injury. He will miss the clash with North Carolina on Friday, as well as the majority of Georgia's fall meets this semester. Georgia will have to swim against North Carolina, Wisconsin, Northwestern, Florida and Georgia Tech without their valuable senior Bentz.
Bentz could potentially be back competing in December when Georgia hosts its fall invitational.
Bentz is one of the major pieces on a Georgia team that returns senior Jay Litherland and sophomore Javier Acevedo who both competed at the World Championships this past summer in Budapest. Bentz was ranked #6 on Swimming World's pre-season top 25 for individuals.
To read the original report, click here.