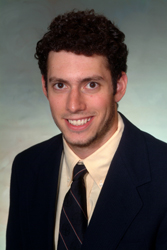 BALTIMORE, Md., July 11 JOSH Garner was hired as an assistant coach by UMBC head swimming and diving coach Chad Cradock on Tuesday.
"We're excited to have Josh on our staff," Cradock said. "We know he can bring us many new ideas that will help our program move to the next level."
Garner spent the last two seasons at nationally-ranked Virginia as a graduate assistant, helping guide the Cavalier men to their seventh and eighth consecutive Atlantic Coast Conference titles and the women to runner-up ACC finishes both years. Assisting with the distance and individual medley stroke groups, Garner coached numerous swimmers to All-ACC and All-America honors.
While pursuing a master's degree in sports psychology at Virginia's Curry School of Education, Garner also coordinated sports psychology education for the Cavalier swimming and diving teams
Garner spent the 2003-04 season as an assistant coach at Allegheny College in Pennsylvania, and he also coached at the Schroeder YMCA in Wisconsin, as well as at several swim camps in Wisconsin, Pennsylvania, Florida and Virginia
A four-year swimmer at Connecticut College, Garner graduated with honors in 2003 with a degree in psychology.
Garner joins a UMBC program in which the men's team won its third consecutive America East Conference title in 2006 and the women placed second at the league championships.