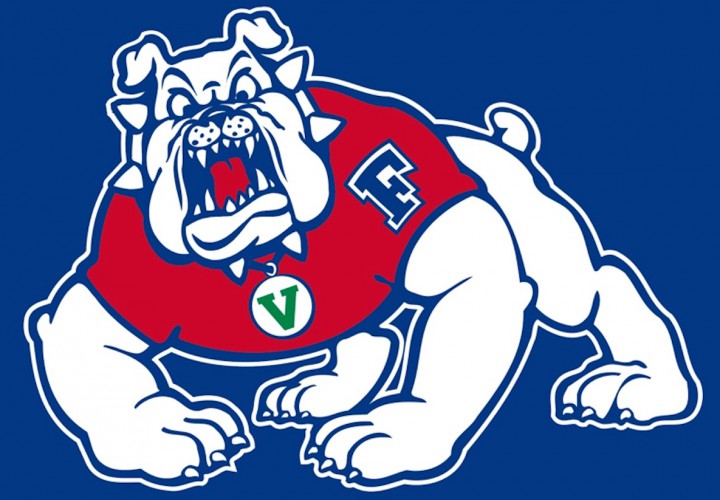 Photo Courtesy: Fresno State Athletics
FRESNO, Calif. – The Fresno State swimming & diving team has announced its 2017-18 schedule, which features four home meets at the Fresno State Aquatics Center.
The Bulldogs will open the season hosting the Chick-fil-A Invitational October 6-7 featuring national power California, which is led by former Fresno State head coach Teri McKeever. The meet also includes fellow Mountain West members San Diego State, Nevada, and San Jose State.
"Cal always has a lot of swimmers in the NCAA Championships and they also have a couple Olympians and world championship members on their team," head coach Jeanne Fleck said. "The better the competition, the better we learn. It challenges us and pushes us. You're only as good as the people you compete against and that's what competition is all about – to push both programs. It's a good way to start the year – really pushing us to the top."
The team will face high-level competition throughout the year, with other meets including a quad dual with San Diego State, New Mexico, and Colorado State in San Diego and a swimming invitational hosted by Northwestern.
"We're excited and I think it's a solid schedule," Fleck said. "I like that Colorado State and New Mexico will meet us in San Diego because I like competing against more people in our conference. That's when we are training at our hardest and every team will be.
"We have a big invitational at Northwestern and we're going to see teams that we've never seen before but I think it will help us take a step forward so that's exciting as well. You only get better swimming the best and the more chances you have to swim faster swimmers the more we're going to learn. That's our goal, to be at the NCAA Championships, so we want to race those girls and I think they help us get better."
The Bulldog divers will also face elite competition in those duals as well as in invitationals at USC and UCLA. After the Chick-fil-A Invite opens the year, the team will go on the road at Nevada and UC Davis before hosting local rival Fresno Pacific on Nov. 4. CSU Bakersfield visits the Aquatic Center on Dec. 9 and the team will compete for the first time in 2018 in the quad dual at San Diego State on Jan. 9.
While in San Diego the Bulldogs will also face the University of San Diego on Jan. 12. The team's Senior Day will come in the home finale vs. San Jose State on Jan. 27. The Mountain West Championships will be held Feb. 14-17 in San Antonio.
The postseason includes the NCAA Zone Diving Championships March 5-7 and the NCAA Championships March 15-18. The team may also be able to send representatives to the newly created National Invitational Championship, which takes place March 8-10 in Annapolis, Md.
Press release courtesy of Fresno State Athletics.