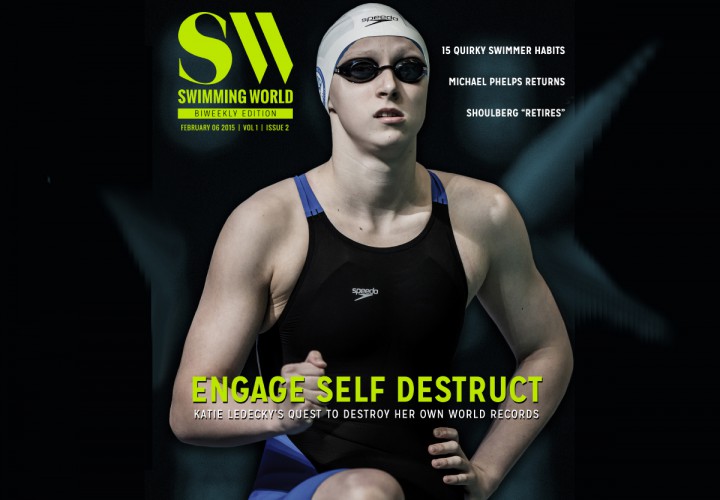 PHOENIX – Readers can download Swimming World Biweekly Magazine for FREE to catch up on all the internet stories they missed over the past two weeks. This comes hot off the postman's heels who delivered the February print issue of Swimming World Magazine to mailboxes around the world.
Swimming World announced back in 2014 that it was going to offer 12 monthly print issues of Swimming World Magazine and 24 online bi-weekly issues in 2015. The second edition is now available for viewing. If you missed the first issue, no worries… Click Here
Every two weeks Swimming World will be bringing you all the top stories that flew by on the internet while you were making laps in the pool or driving to work. No need to plug in 24/7. Swimming World Magazine will bring you all the news you missed through its Swimming World Biweekly Magazine.
You can still get your copy of the February 2015 PRINT Issue of Swimming World Magazine now!  The January print issue is almost sold out!
Not a subscriber? Swimming World Magazine Subscription gives you unlimited access to all online content on SwimmingWorld.com and access to all of the back issues of Swimming World Magazine dating back to 1960! Purchase your Total Access Subscription TODAY!